The other day I discovered that my wonderfully sweet friend
Renee GossipGirl
made a dress named "Lolita". I'm going to just pretend she named it after me. *Giggle* Shhh don't tell me she didn't. Hee hee!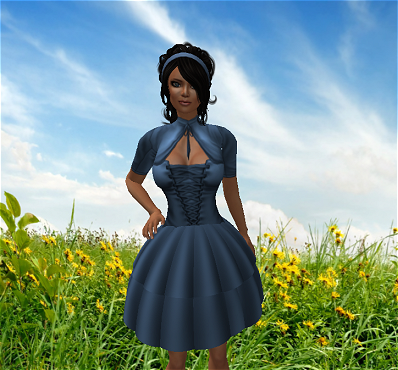 You can wear it with the jacket which I just think is cute
or take it off. I like it both ways. *Smiles*

I also wanted to leave a message
here for all of you. (( HUGS ))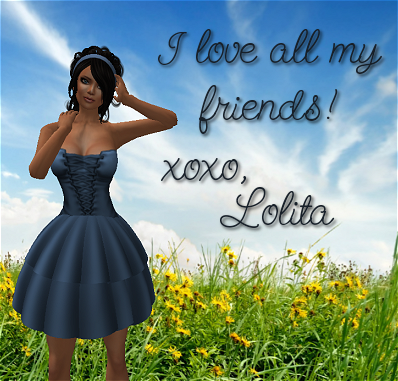 While I was at her store today I saw she had items for sale to support Breast Cancer Awareness. Take a trip over to her store called
With Sugar On Top
and check those sales out. She has the dress called "Lolita" that I'm wearing in different colors. A special purple version of it on sale for 50L. Don't miss your chance to get your hands on that!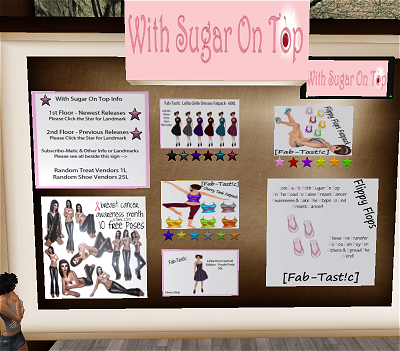 She is also a supporter and has a vender up in her store for the Breast Cancer Awareness free poses.
Hair I'm wearing:
TRUTH
- Yvette
Dress I'm wearing:
With Sugar On Top
- Lolita Girlie Dress
Love Quote of the Day:
Marriage may be the closest thing to Heaven or Hell any of us will know on this earth.
Edwin Louis Cole