"Autumn is a second spring when every leaf is a flower."
- Albert Camus

I've cut down all my summer trees and I've dug up all my pretty flowers. Yes I've been having fun in my SL yard again. *Giggle* I took a picture of our land before I made any changes for our picture collection.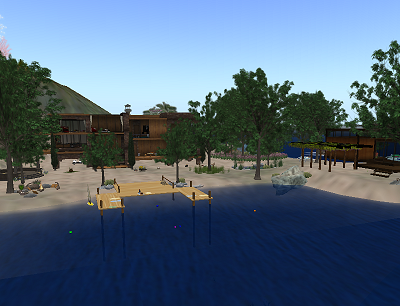 I've planted some fall colored trees. I have even gained a green thumb in SL because I've grown a bunch of pumpkins. I've been playing in farm fields and brought home hay bales.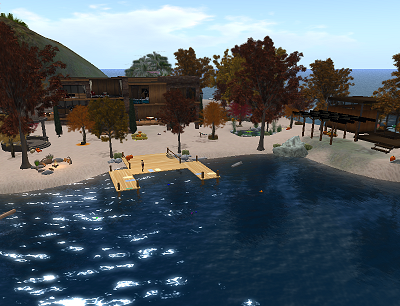 My fall trees must like their new home because they are showering me with beautiful falling leaves every time I walk under them. *Happy sigh* I just LOVE fall. It's my favorite season.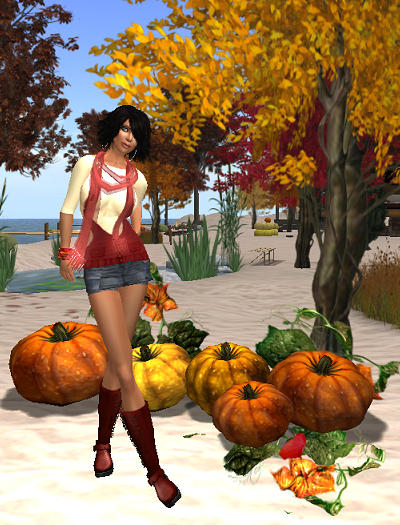 Leaves
by Elsie Brady

How silently they tumble down
And come to rest upon the ground
To lay a carpet, rich and rare,
Beneath the trees without a care,
Content to sleep, their work well done,
Colors gleaming in the sun.

At other times, they wildly fly
Until they nearly reach the sky.
Twisting, turning through the air
Till all the trees stand stark and bare.
Exhausted, drop to earth below
To wait, like children, for the snow.