The oh so talented
Shiryu Musashi's
has made some very HAWT clothing for the guys. Basil was so kind to help me share these great Polo-shirts to you.

Musashi-Do Polo Club Shirts
Blue, Green, Khaki, Red, White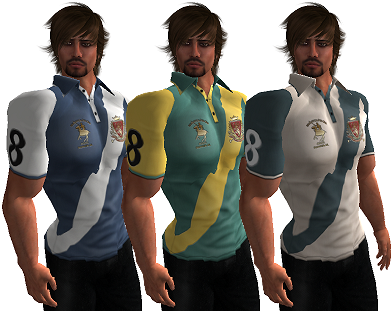 Musashi-Do Polo Shirts Collar Popped Untucked
Black, Blue, Brown, Green, Gray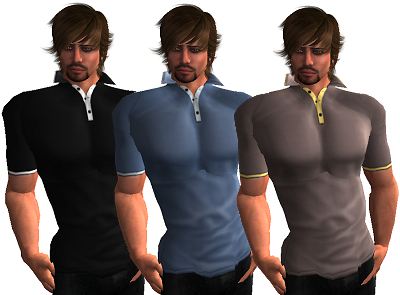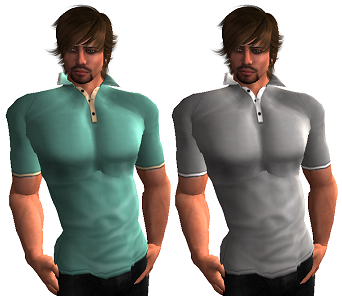 Musashi-Do Striped Polo Shirts Fall/Winter Untucked
Ice, Lavendar, Blue, Green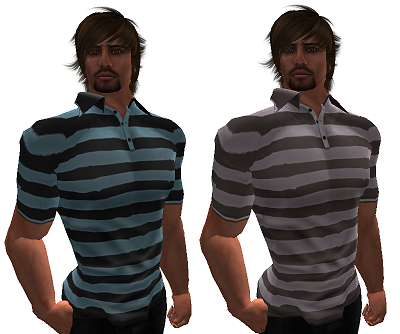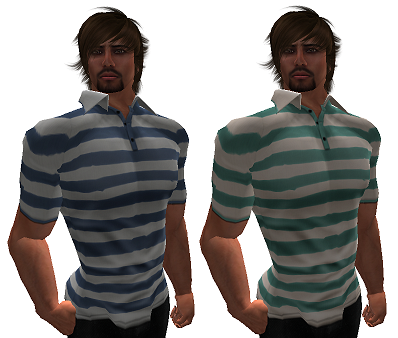 Musashi-Do Polo shirts Collar Popped Untucked Spring/Summer
Azure, Khaki, Lime, Military Green, Orange, Yellow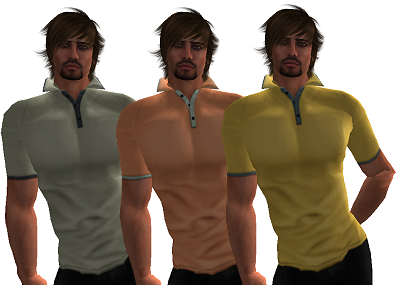 Musashi-Do Striped Polo Shirts Carllar Popped Untucked Spring/Summer
Green/Blue, Khaki/Green, Pink/Coal, Yellow/Brown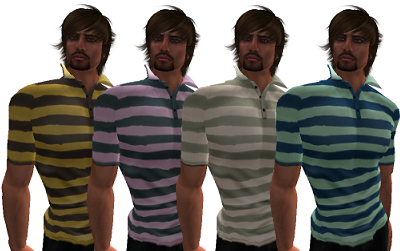 You can visit his store called
Musashi-Do Main Fashion Shop
and pick yourself up some or drag your boyfriend over there so he can look fab. *Giggle*
Love Quote of the Day:
There is only one kind of love, but there are a thousand imitations.
Francois de La Rochefoucauld