Today me and my new friend Newraider went to
EMH Motors Cars & Race Track
. It was the first time I'd been there and I was very impressed.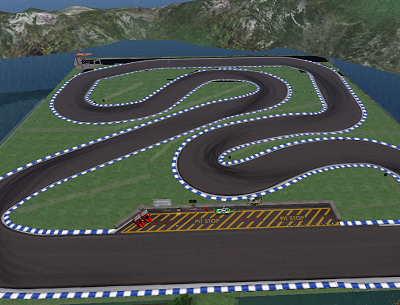 Here is a picture of the race track. You can rez anything you'd like there just make sure it's a cars or vehicle to race. That was a very BIG PLUS for me. When you race around the track there is also a race timer that keeps track of your fast time. It's very cool!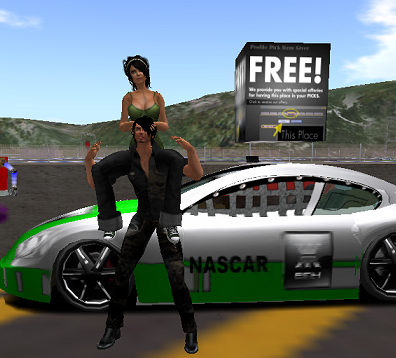 Newraider and I took a few laps around. I crashed more then drove! I think I need more practice or a better car. *Giggle* If you don't have a car there is a free one there you can rez and take for a spin.
On the other side of the race track is a store of really cool cars. I've already picked out what I want for my birthday. *Giggle* I was looking around making a wish list. Hee hee!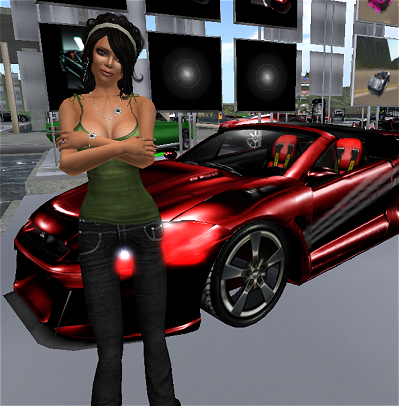 A girl can dream can't she?!? Well if you wanna race or look at some really COOL cars take a TP on over and check this place out. Thank you Newraider for taking me for a ride. *Smiles*