Last night we took a trip and wandered around
The Corn Fields
that are open for Halloween. Boss and I arrived just as the sun was setting.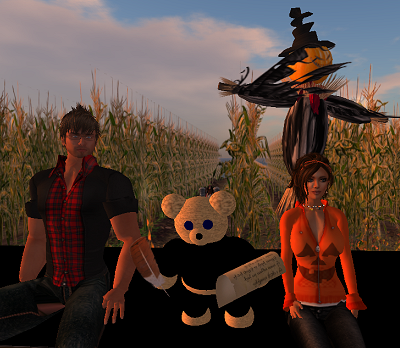 We saw on our map a blue dot which meant a Linden was around. Also a FIRST for me. *Giggle* We didn't want to bother them but I couldn't help but want to at least see them. So we wandered over and gave our greetings. Nichole Linden was very COOL! She was dressed like a scary witch and had a wicked cackle. Hee hee. She gave us all Linden Bears which was a surprise for me because I know very little about them.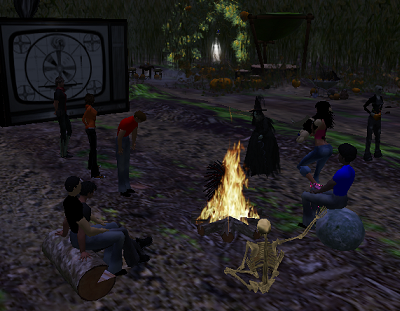 There were fake noobs for decoration around a camp fire and fellow members of SL dressed in costumes exploring. I even saw a person dressed like a chicken that makes three in one night! How weird is that? *Giggle* Everyone was nice and I even saw a few friends show up while I was there. That really made me smile.
I had never heard of
The Corn Fields
until most recently. Everyone was talking about them so we had to go check out what all the hype was all about. I guess a very long time ago it was a place they use to send naughty SL'ers for time out. *Giggle* I took a picture of the tale. It's hard to read but I did try for you all.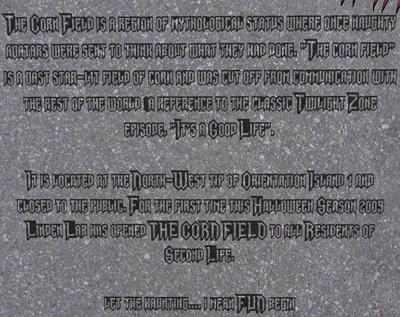 We explored the field of corn and ran around the rows discovering things. I really wanted to invite all my friends over and play tag because it was just too much fun running in the field and hiding. It would have been fun to do a corn maze.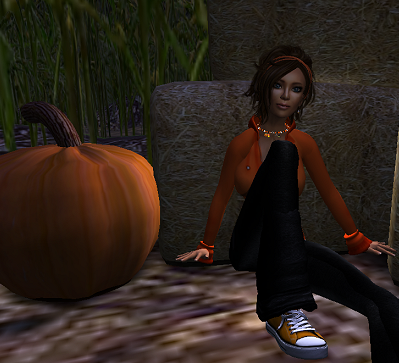 Boss stole a tractor and we were riding across the field when we ran into the "CHILDREN OF THE CORN" Yikes! Scary movie! Soon after I took this picture we ran away from them really fast. *Giggle*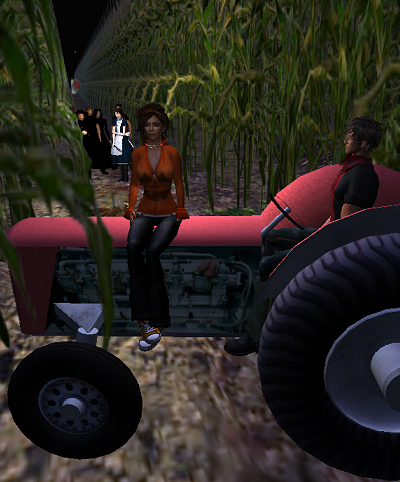 I'm glad I got to visit
The Corn Fields
and I'm glad I saw a Linden for the first time also. If you have a chance and haven't seen
The Corn Fields
yet go on over and explore maybe you'll see a Linden also. Happy Halloween Everyone! (( BIG HUGS ))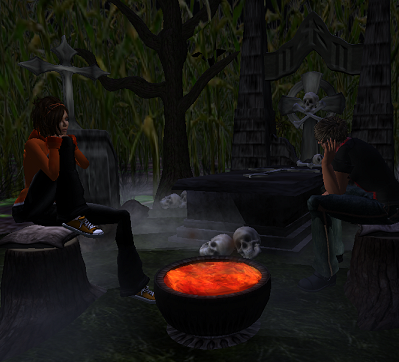 Love Quote of the Day:
They do not love that do not show their love.
William Shakespeare