Well are you? *Giggle* Ok, don't tell me if you are in RL but how about in SL? I'm still waiting to get my wings. Hee hee!
*Adjust halo*

I just wanted to announce that some of my
wonderful friends are having
A GRAND OPENING!!!

Thursday, October 1, 2009.
8 - 10pm SLT
Located at
THE MILEHIGH CLUB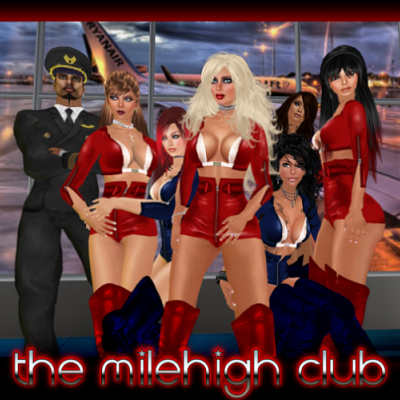 A LIST OF EVENTS AT THE MILEHIGH CLUB :

Thursday, Oct. 1st - 8-10slt - Grand Opening
Friday, Oct. 2nd - 9-11slt - Best In Animal Prints
Saturday, Oct. 3rd - 9-11slt - Ripped & Torn
Sunday, Oct. 4th - 8-10slt - Best In Green
Monday, Oct. 5th - 8-10slt - Manic Monday! (Come As You Are)
Tuesday, Oct. 6th - 8-10slt - Leather & Lace
Wednesday, Oct. 7th - 8-10slt - Jeans & Tees
Thursday, Oct. 8th - 8-10slt - Sexy Nekoz
Friday, Oct. 9th - 9-11 slt - Heaven & Hell

I'll be your lovely hostess some of the nights. You'll be entertained by the lovely
MILEHIGH CLUB
dancers Irish, Mimi, Seraphena, JayJay, and Ravven. If you ever want more info on events you can leave me a message here, on
Plurk
or IM me inworld.
If you are interested on becoming a member of
THE MILEHIGH CLUB
staff please contact Irish Lowey via notecard in SL. They would love to hear from those wanting to become a dancer or DJ.

DON'T FORGET GRAND OPENING
Thursday, October 1, 2009.
8 - 10pm SLT
THE MILEHIGH CLUB

Bring your dancing shoes!! (( BIG HUGS ))
I hope to see you there! Come dance with me!