One of my favorite things to do on SL is couple dancing. Once you jump on those blue and pink dance balls they make you seem like a professional dancer able to win any number of ballroom contests. It's also very romantic and sexy depending on the dance you choose to perform.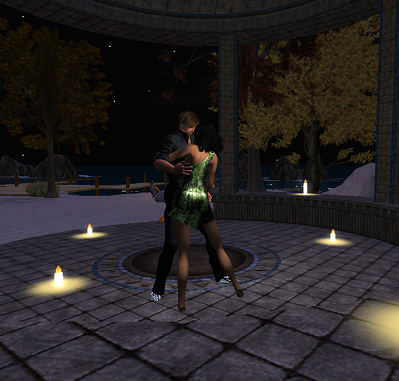 As a house warming gift our friend Ranger gave us the couple's Itan heart. I was so very excited when I opened the gift. I right away started to go to the stores shopping for couple's dances. There is such a variety out there. Not all of them are my favorite so I decided I was going to be picky and only add the ones I just loved. Of course I added

Let It Rain
Falling Deep
Slow8
With Me
Heart Beat
Two of Us
Worship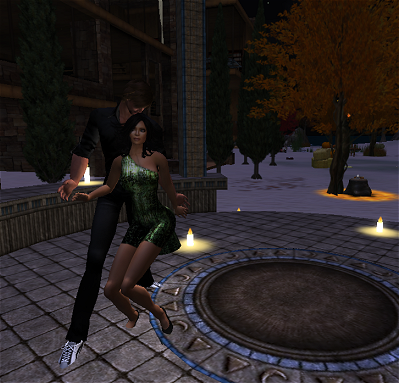 I was on a search for one I danced to at PhatCats a couple of weeks ago. I just loved it but didn't get the name of the dance at the time because I was distracted by my oh so handsome dance partner. We finally went back there, fought the lag and I wrote down the name of the dances I liked so that I could dance lag free at home under my stars. *Smile*
Here is a list of some of the stores I've visited while on my favorite dance buying exploration.
3FX Entertainment - Dances Anim
Bits and Bobs animations
Animation World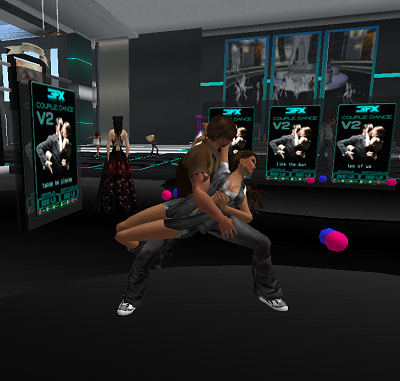 Go shopping and try these dances out if you haven't already. That's part of the fun, take someone with you and jump on all the dance balls. Good luck and wear your dancing shoes.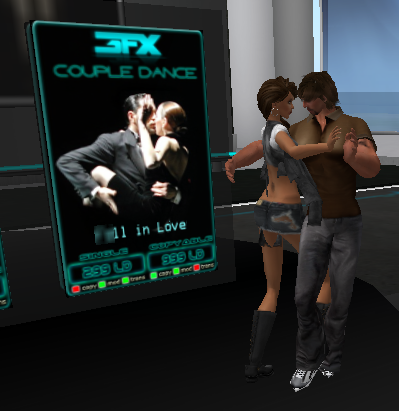 Love Quote of the Day:
Many a man in love with a dimple makes the mistake of marrying the whole girl.
Stephen Leacock