While at the Jewelry fair yesterday I was at my friend
DarionMonkee_Levitt's
area. She has these beautiful sunflower sets called Hermione that I'm just in awe with.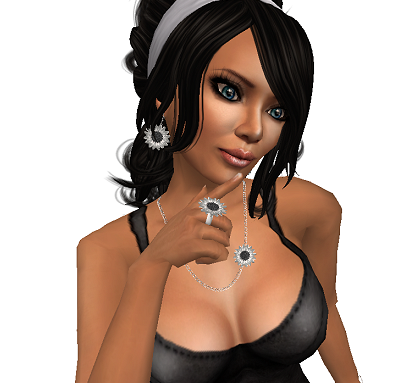 I went out dancing last night with a friend wearing my new jewelry. I couldn't wait to put it on after I got it. *Smiles* I wear a lot of black and this set will go great with that color. I took more pictures today to show off her wonderful work. I love each piece. The long dangle earrings you can get as a group gift. So run over and join the group and get yourself a pair. Here is here main store inworld
DM DESIGNS
or run by the fair and check
DM DESIGNS
area out.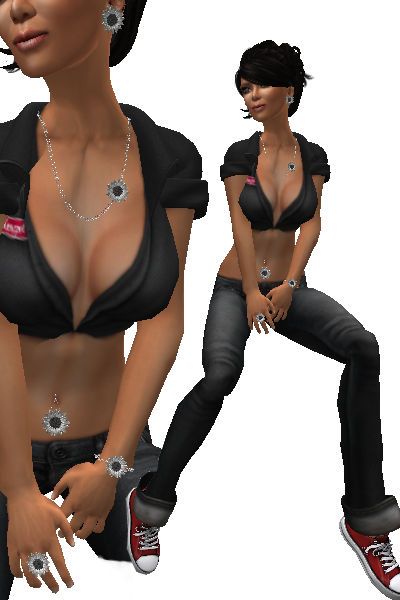 Another of my favorite pieces to wear is belly jewelry. If I ever have a top on that shows off my belly I wear a piece of jewelry. Isn't this sunflower piece hawt?! It's an exclusive jewelry fair freebie. Don't miss getting yours!
Yesterday I also found one of my friends
Karl5 Hogarth aka ChefKarl's
cart at the fair. I right away grabbed his dollarbie gift for us. It was so adorable I couldn't pass it up and hey all us ladies need a cute anklet with a heart. Please go check out all his other beautiful jewelry. His cart is on the corner next to the kissing booth in the fall section. You can also visit his store inworld
Hogarth Designs
.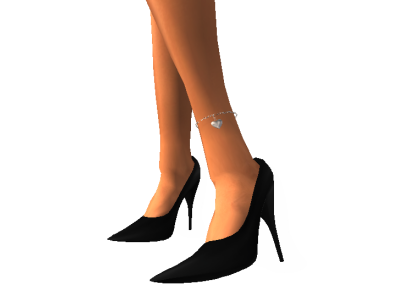 Love Quote of the Day:
Love is an energy which exists of itself. It is its own value.
Thornton Wilder