I'm in shopping heaven today! *Giggle* First I must say the new "Thermal Outfits" that
*League*
just released are just tooooo cute! So many great colors to mix and match with. You really must go check them out.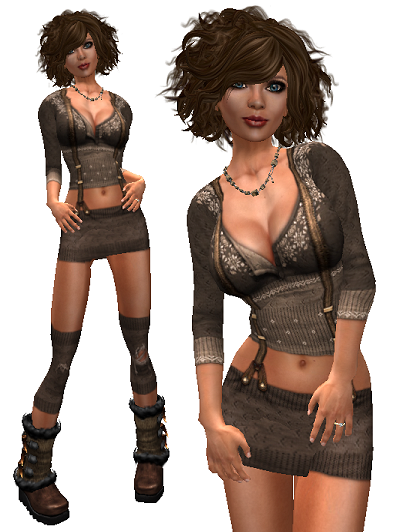 I also just bought a pair of boots that are a MUST HAVE from
SEY
. They are texture changeable and are AWESOME! Look at my BOOTS! They are unisex and these are just one style of many that just came out. Go to
SEY
and check out this collection. This store is quickly becoming one of my favorites. Everytime I go there I find something else I just must have. *Giggle*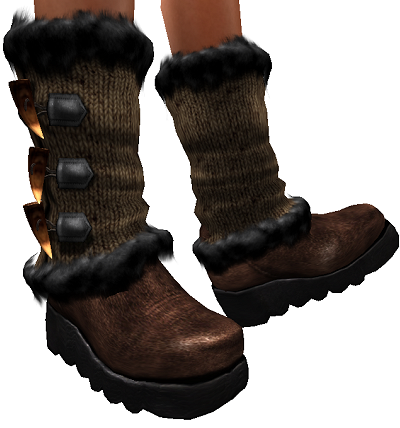 My new favorite thing to place around my neck is a nacklace from
*SiSSi*
. It's called "Pebble" and it's a WIN! OMG 6 texture changes and it's really beautiful. I'm sure you'll be seeing me wear this a lot. Almost everything she makes I wear more and more. *Giggle*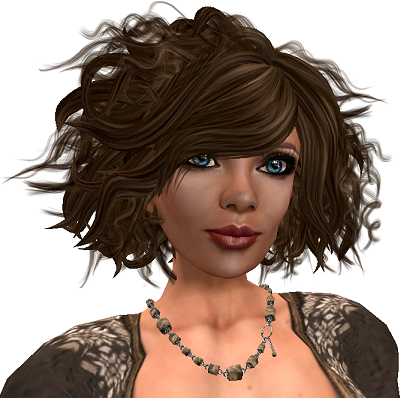 Enjoy exploring and shopping around the grid! I know I did. *wink*
What I'm wearing:
Hair:
Truth
- Grace
Top:
*League*
-Grandad Vests -Scandinavian Knit- Brown
Suspenders:
*League*
-Grandad Braces (Brown)
Skirt:
*League*
-Thermal Skirt (Brown)
Socks:
*League*
-Thermal Knee Warmers Frayed (Brown)
Necklace:
*SiSSi*
-Pebble (Taupe)(Review)
Shoes:
SEY
- Layer's boots[D]Knit
Poses:
Long Awkward Pose
and
TorridWear
Love Quote of the Day:
Familiar acts are beautiful through love.
Percy Bysshe Shelley