We went to our wonderful friend's Jaydee and Irish's wedding last night Friday, December 4, 2009. Don't you just love how the weather on SL is beautiful for such an occassion? It was a wonderful day for getting married.
This is the second wedding I've been to on SL and it was beautiful. Irish's favorite color is green and Jaydee's is red so it looked almost holidayish, full of spirit and cheer. We took our seats and enjoyed the ceremony.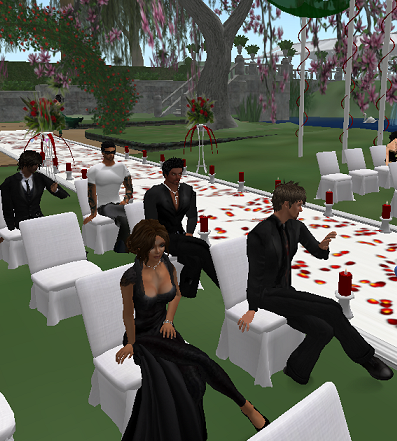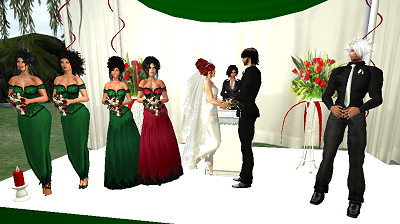 Irish was a beautiful bride and her Jaydee was very handsome.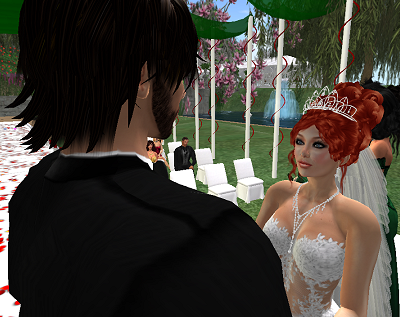 They shared beautiful verses and before I knew it I had just witnessed another wedding. Yeah! *Cheering*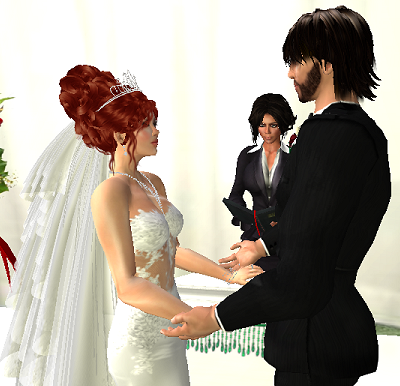 Now that the happy couple was married it was time to celebrate and we all went to the reception area and danced. We started slow dancing which was romantic. *Happy sigh*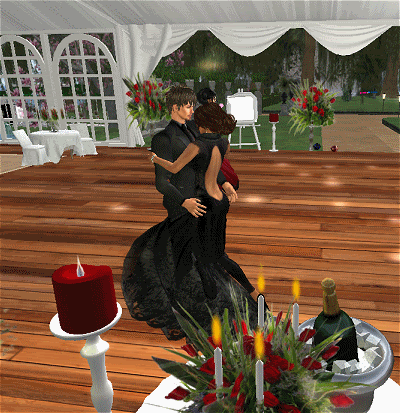 Then all of us friends got together and danced as one big group which was really fun.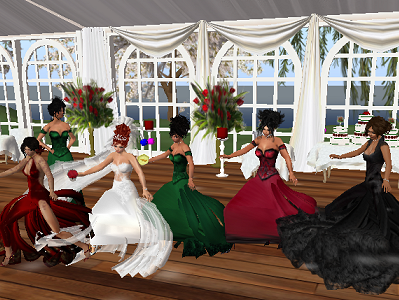 We looked really cool in our formal gowns and suits. *Giggle* We know how to celebrate! Hee hee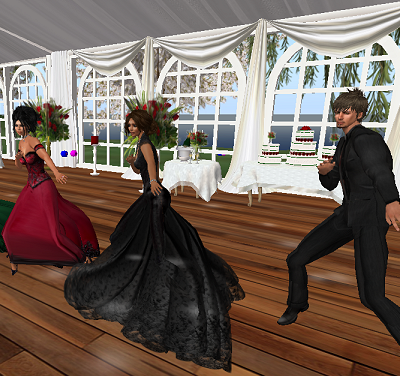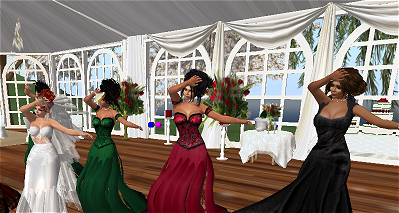 I'm so happy for my friends and wish them many days full of love and happiness.
Love Quote of the Day:
Treasure the love you receive above all. It will survive long after your good health has vanished.
Og Mandino