Samara's Three Little Things Bloggers Challenge
Just name 3 items in our inventory that we couldn't part with. My list is sooo very long of things I would miss if I lost my inventory.

To name the TOP THREE only they would be:
My shape
My eyes
My ring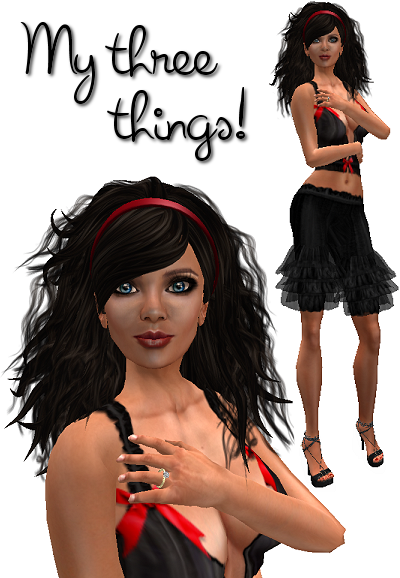 My shape is me it's who I am. I would miss me if I disappeared. I love these
Poetic Eyes
the colors are beautiful. It's my favorite eye store in all of SL. I would be sad if I didn't have my favorite pair. My third and final pick means a great deal to me. Every time I think of my ring I get butterflies in my tummy and a happy glow. It means so much I would be broken hearted if I lost my ring. Those are my
TOP THREE
favorite things in my inventory. *Smiles* Do you know what yours are?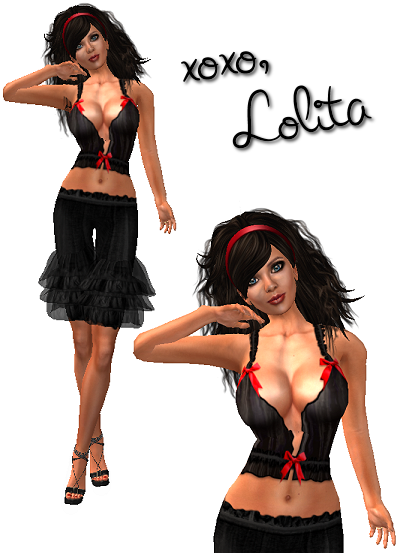 What I'm wearing:
Hair:
Truth
-Anise
Eyes:
Poetic Eyes
-Deep blue sea
Ring:
EarthStones
Outfit:
Sn@tch
- Miss Maverick 2
Shoes:
Maitreya Gold
-Esprit-Xtd Noir
Poses:
Long Awkward Pose
Love Quote of the Day:
You cannot be lonely if you like the person you're alone with.
Wayne Dyer