I'm loving my new December Warmth jacket from
Musashi-Do
. I'm wearing the blue version because it's one of my favorite colors. It comes in five different colors blue, marroon, pink, teal, & white. It's a beautifully made jacket and you should visit
Musashi-Do
and check out his creations.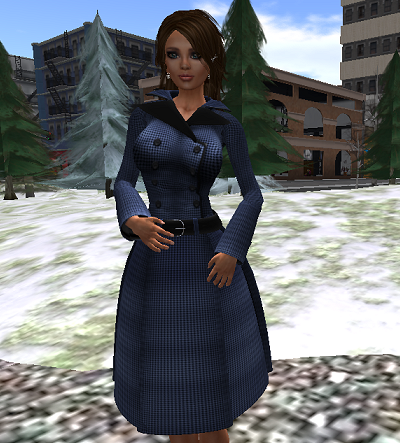 I finally bought my first pair of
Maitreya Gold
shoes and I LOVE THEM! *Happy sigh* I think I'll only buy one pair every other pay day because they were pricey but soooo worth it. *Giggle*
DM Designs
is putting out some beautiful jewelry this coming Sunday, December 13th. You should really check it out plus they almost always have a Sunday special for sale. I'm wearing the Iced Snowflake Earrings. The set will cost 99L on Sunday.
What I'm wearing:
Hair:
Truth
- Bailey
Jacket:
Musashi-Do
-December Warmth-Blue (Review)
Jewelry:
DM Designs
-Iced Snowflake Earrings (Review)Released on Sunday, December 13th
Shoes:
Maitreya Gold
-Esprit-Xtd Noir
Poses:
GLITTERATI
,
Long Awkward Pose
and
*ELISA* Poses
Love Quote of the Day:
The praise that comes from love does not make us vain, but more humble.
James M. Barrie