Merry Christmas Everyone!
(( HUGS ))

Tonight I went exploring
AM Radio's The Quiet: Further Away Further Apart
. It's a beautiful place to explore and spend time in the snow. I also picked up the free Christmas tree they have there. If you haven't done so yet you might want to drop on by and take a walk in this winter wonderland.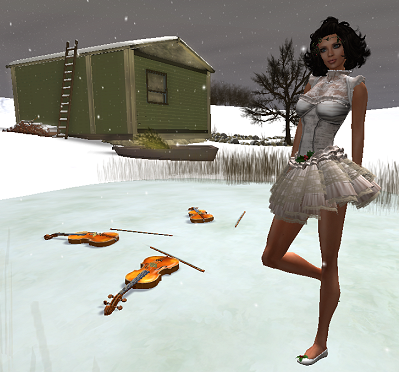 I was playing in the snow tonight wearing the group gift from
[Wishbox]
. It's just beautiful. Thank you
[Wishbox]
for the Christmas present! *Smiles*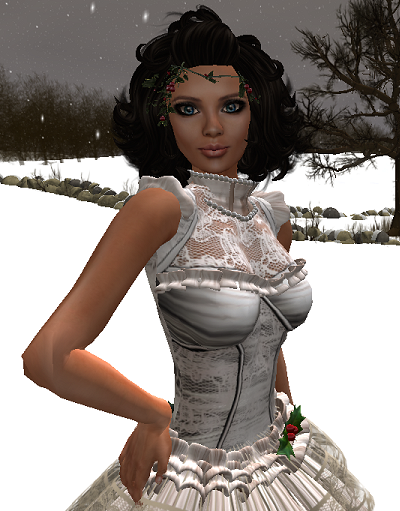 I had a wonderful Christmas today and I hope all of you did also. I ate way to much and took a wonderful nap! Yeah for naps! *Giggle* I'm sorry that Christmas has already come and gone. Now we all have NEW YEARS to look forward to. Enjoy your Christmas everyone and stay safe. I hope all your holiday wishes and dreams come true. (( HUGS ))
What I'm wearing:
Hair:
Truth
- Gogo
Dress:
[Wishbox]
-Christmas Reveries (Group Gift)
Hair Flowers:
Evie's Closet
-Holly Headpiece
Shoes:
50 flats
-Holly
Poses:
*TorridWear*
Pictures taken at:
Am Radio's The Quiet: Further Away Further Apart
Love Quote of the Day:
Everything is clearer when you're in love.
John Lennon