A group of our friends all got together and did a Secret Santa gift exchange. This was my first year enjoying Christmas on SL and it was so much fun. It was fun shopping for friends on SL. It was hard at first to find things that were transferable or places that had giftcards. The closer it came to Christmas the more and more I discovered stores making it easy for us to buy our friends gifts. THANK YOU! Here is a picture of some friends and I gathered around in a circle to guess and recieve our Secret Santa Gifts. It was fun! I was one of the last people to guess who had my name. *Giggle* I had a great time!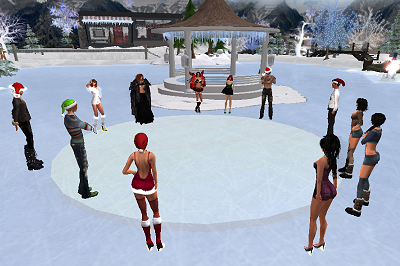 I had to show you this picture of our friend and his Secret Santa gift. *Giggle* He was so happy! It was fun and a perfect gift for him. Only in SL can you give crazy gifts away like this and have everyone in the circle saying "COOL GIFT". Hee hee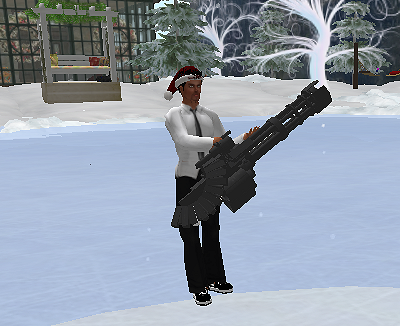 Happy Christmas Eve Everyone! Many kisses and hugs to you all!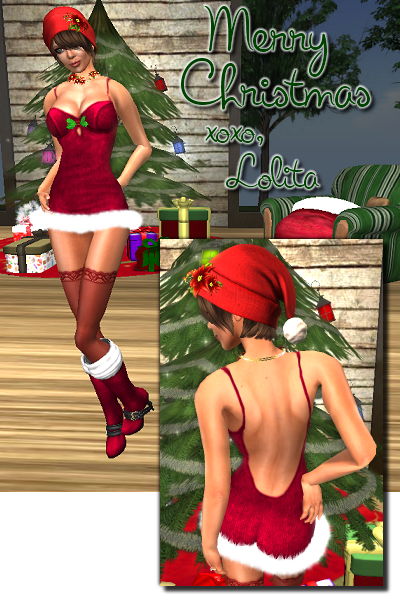 What I'm wearing:
Hair:
Sand Shack Surf Co.
-Pam (Short) - Brunettes
Dress:
* Deviance *
- Santa's Sweetie (Candy Apple Red)
Shoes:
* Deviance *
Holiday Boots
Necklace & Hair flower:
*.MIYAZU.*
The Night Before Christmas
Poses:
TorridWear
Love Quote of the Day:
Love dies only when growth stops.
Pearl S. Buck