I love everything about what I'm wearing and the beautiful trees next to me from
(iTuTu)at the Plant Fair
. There are three different tree colors and each cost 20L. They are must have for your collection. Run on over and pick them up soon.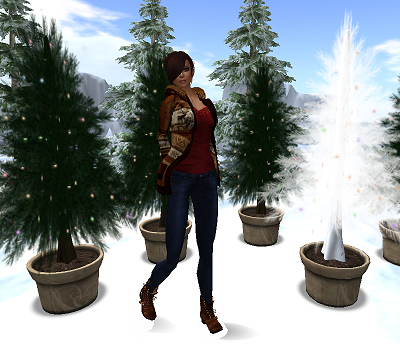 I love my new warm Jacket from
AOHARU
. It goes with red and that was a plus for me because I find myself loving that color more and more each day.
I am going to wear these shoes all over the place! These boots came from
ANEXX
and I just adore them.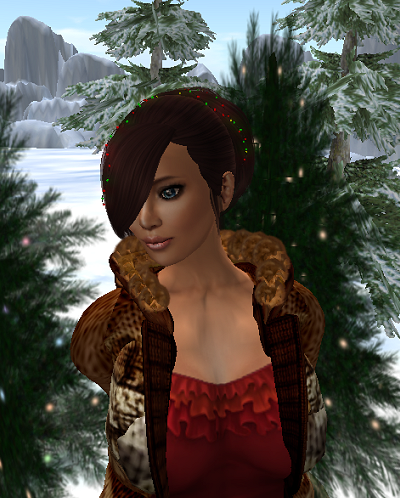 And I just have to share this hair with you! It's at a store called
Magika
. It has the cuties little Christmas lights on it. Make sure you don't miss out on this adorable Christmas hair.
What I'm wearing:
Hair:
Magika
-Blinky 2009 cost 50L
Jacket:
AOHARU
-NordicKnitCoat Brown
Shirt:
Zaara
-Mishti tank
Pants:
Deviance
-Plain Jane-DarkBlue
Shoes:
ANEXX
-2WayBeltLaceupBoots Brown
Poses:
GLITTERATI
Trees:
(iTuTu)Plant Fair
-X'mas tree three different colors- cost 20L each
Love Quote of the Day:
"Ultimately love is everything." M.Scott Peck