I am addicted to HAT HAIR! *Giggle* If it's got a cute hat and I don't have to mess with my hair it's going to be mine. Hee hee. The new hat hair at
Surf Couture
was too cute to pass up. I've been running around the grid in it all night.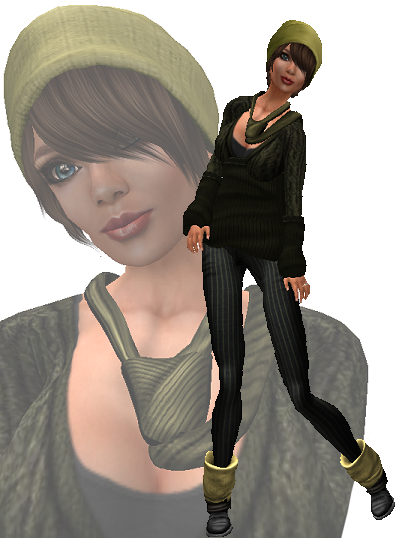 I love how the hat looks like it's a santa hat. Its color changable and comes in short, long, bangs, no bangs and there is one style for the guys. Have fun exploring the stores I sure did. *Smiles*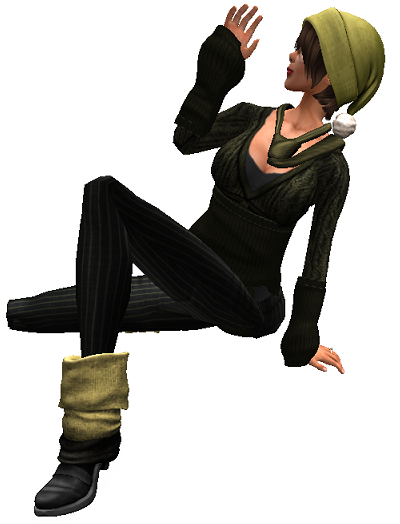 What I'm wearing:
Hair:
Surf Couture
- Pam (Short)
Tie:
MIEL
RE TIE
Top:
Mischief Fashions
-Bell Flower Sweater (Envy)
Under shirt:
fri.day
- Longsleeve Layering Tee (Black)
Pants:
Mischief Fashions
-Pins Pants (Mint)
Shoes:
Surf Couture
- Elsa Boots
Poses:
[PDA]
Love Quote of the Day:
To love and win is the best thing. To love and lose, the next best.
William Makepeace Thackeray