Everyday in SL is dress up day for me! I've found some skins that I wanted to share with you all.
While doing a hunt one of the spots had me exploring a store called
Nikita Fride Design
. Right now if you find the "Dark Katz Hunt Gift" you will win a free zombie skin that is totally COOL! There is one for the ladies and one for the guys. Go now and grab yours! *Hint* Check out the reception desk you might find what you are looking for.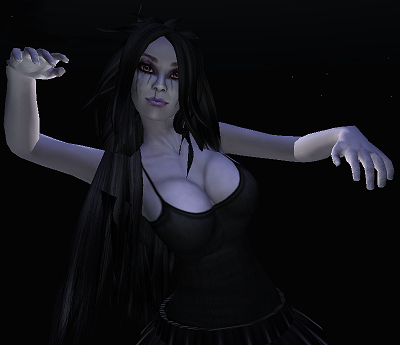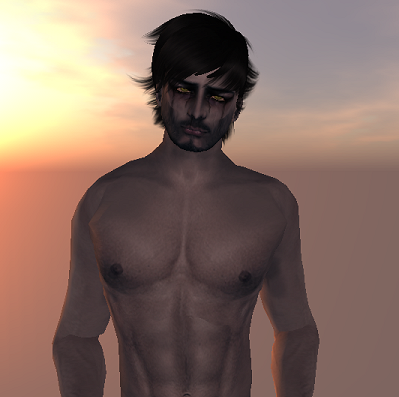 My talented friend
Nuuna Nitely
has made some great skins at her store. Among her collections are some freebies that are a MUST have.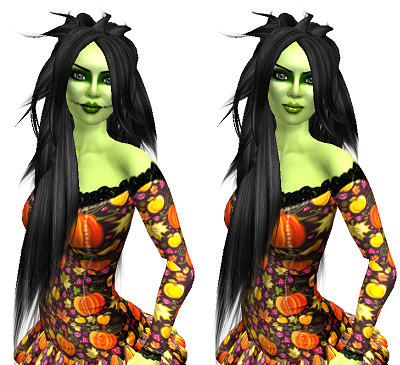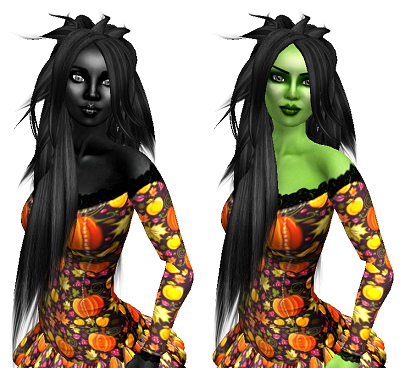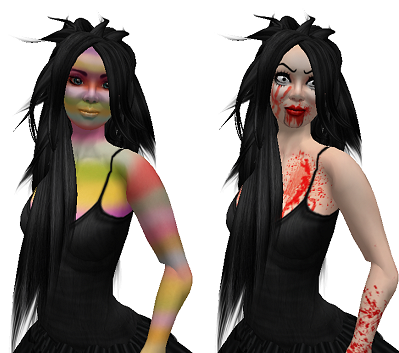 So head on over to
Nuuna's Skin Store
You can also check out her new blog called
Shapely Onions!
it's GREAT!
Hair I'm wearing:
Red Queen
- Fuzzy Onyx
Dress:
Acid & Mala Creations
- Halloween Dress
Black Tank Top:
Mischief Fashions
- Afternoon Tank Ebony