My very talented friend
Chase Zelin
owner of
Sinsity
announced that his store was opening on October 8th. Yeah! I just love when my friends share their creativity and when I can actually see what they've made. I'm so happy for them.
So I finally made my way over to explore his new store called
Sinsity
. He's made some amazing furniture room sets and you can see those pictures on the store website. Here is the link to visit:
Sinsity Blog Page
.
The things that struck my eye are the poses he's created. Last week
Chase
posted a picture on
Plurk
of him and his beautiful girlfriend
Simone
and I just feel in love with the pose they used called "Peaceful". By the way whoever is taking the pictures, and I think it's Chase, is really good and I want my picture taken one day! *Giggle* So I bought the pose I fell in love with and I'm so happy I did.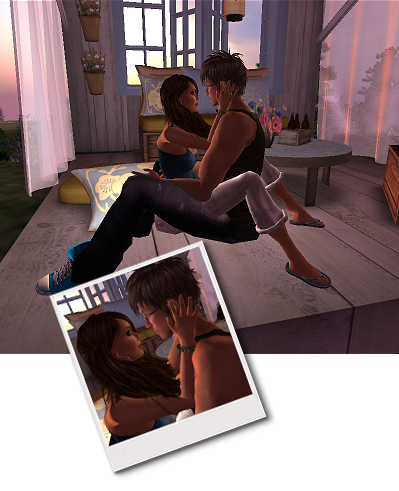 I'm actually going to go shopping for one more today called "Beg For It". *Giggle* Oh yeah it comes with a table. You'll have to visit his website or the store inworld to see what I mean. It's oh so naughty and umm...I have to have it.
You really must go visit
Sinsity
inworld soon. Chase has also created a lovely fall scene. I just love fall. *Happy sigh*
Love Quote of the Day:
Love takes off masks that we fear we cannot live without and know we cannot live within.
James A. Baldwin