My dear
Plurk
friend
Carter Denja
& Stormy Aluveaux have created these garden beauties. They are called Pocket Gardens. The ones I'm showing you today are all part of a set called Thalia.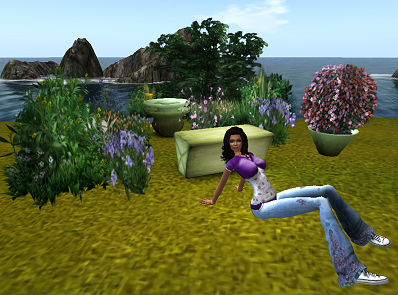 I love decorating our land. I change it for every season and holiday. It makes your land a place to call "HOME". These pocket Gardens are cute and beautiful and very easy to help you create the look you might want for your land garden.
Pocket Gardens - Thalia comes in four sizes:
Pocket Gardens - Thalia 3 x 3: 11 prims (Free Subscribo-matic gift)
Pocket Gardens - Thalia 5 x 5: 30 prims (275L)
Pocket Gardens - Thalia 5 x 10: 44 prims (375L)
Pocket Gardens - Thalia 10 x 10: 58 prims (475L)
Or, get all three sizes in a fat pack for 800L. You can copy all three sizes and they include many features.
Pocket Gardens prefab gardens can be seen and purchased at two locations in world – the
Pocket Gardens shop in New Toulouse Algiers
, and downstairs at
Madhu's Cafe world music coffee house
, You can also visit them on
XstreetSL
.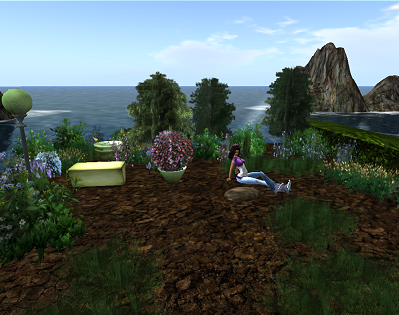 I was also just told there is now a Pocket Gardens freebie! You can get it by joining their subscribo-matic at either store location. It is a 3x3 mini-garden, 11 prims, two original sit poses, menu-driven, choice of 7 ground cover textures. Go Subscribe today. What are you waiting for!?!
If you'd like more detailed information about these beautiful Pocket Gardens visit the
Pocket Gardens Blog
.