A Quest for Flesh Scavenger Hunt
The hunt opens October 16, 2009

This is one hunt you don't want to miss out on!
Ryker Beck owner of :: Exodi :: has created this really fun hunt for us all to enjoy. Head on over there and check out all the rules and enjoy yourself. I sure did!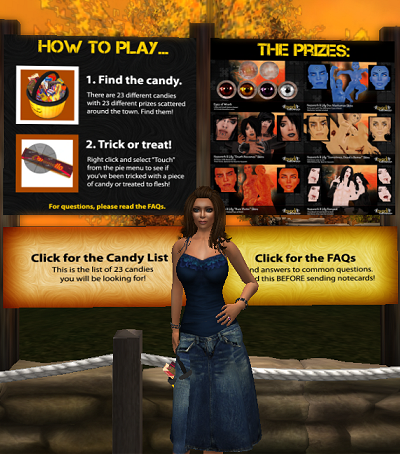 We started to run around looking for the 23 different yummy candy bars. It was so much fun because they were everywhere I looked. Disappearing and reappearing in different places all over the beautifully decorated haunted area.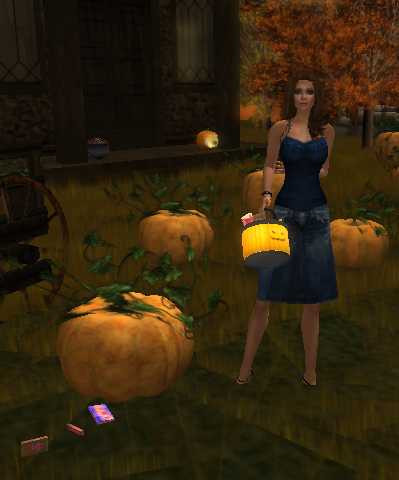 Boss tried to steal my candy and I had to punish him. *Giggle* I was so shocked I actually did it...took that axe to him good! Hee hee.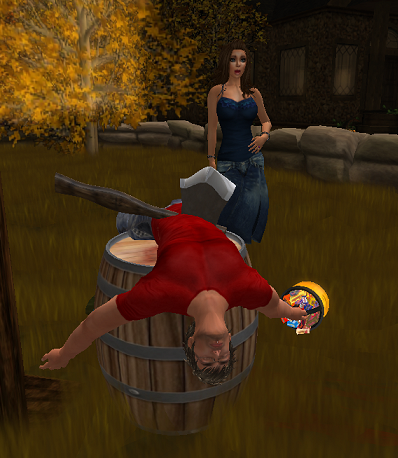 This is the funnest hunt I've been on so far and the prizes ROCK! It only took us three hours to do this hunt. *Giggle* You have to work HARD for these great prizes! And I now think that Snickers and Nutrageous are the devil. Oh you will too I'm sure...or another kind of candy that will try to elude you.

Here are pictures of some of the hunt prizes.
Amazing skin & eyes only.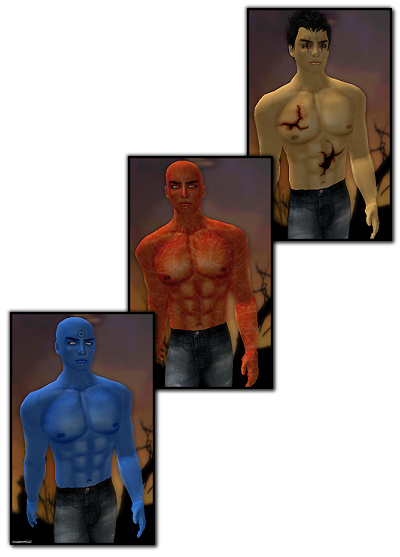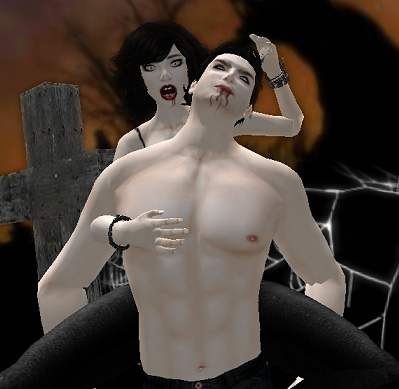 Love Quote of the Day:
Men and women belong to different species and communications between them is still in its infancy.
Bill Cosby