The other day Basil and I went exploring. We were tired of land so we decided to hit the water! I talked him in to being a merperson with me. *giggle* We really like going to the
The Da Vinci Gardens
they have a water world there that is just amazing. Once you are under the water you'll come upon some ruins and in the middle of these ruins will be free mer outfits for both female and male. The free AO that comes with it is pretty cool too. We spent a good hour or so swimming around and exploring this underwater world. There are seahorses you can ride, a sub tour you can take, and under water lava streams you can explore. Watch out HOT! *giggle*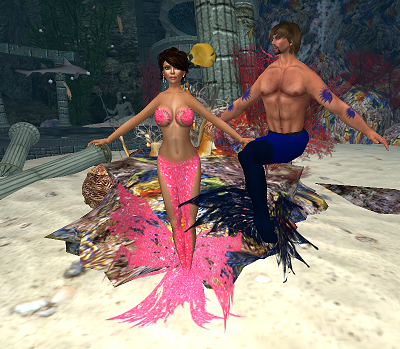 I just love this underwater world it's so pretty and around every corner is something new to look at. I do have to say some of those fish scared me. And the "JAWS" looking shark gave me the hibbie jibbies. There is also some free scuba gear found around the islands. I'll blog about that at some later date but if you are up for exploring it's not to hard to find. It's really fun!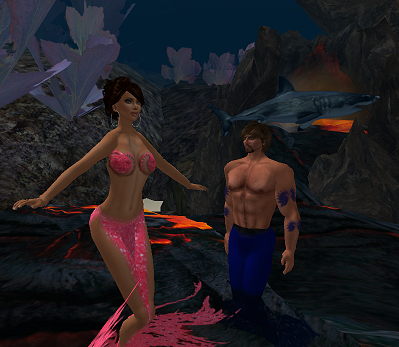 Love Quote of the Day:
Love is supreme and unconditional; like is nice but limited.
Duke Ellington