Boss and I went exploring the other night after I got off work. We went to a place called
IYC Parkland Sim's ** The Lion King**
. Yes you read that correctly!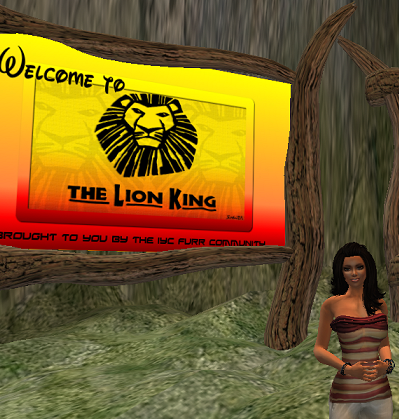 I was singing "Hakuna Matata" within the first five seconds of TPing there. Poor Boss had to listen to me on voice chat. *Giggle* We climbed the pride rock and danced while enjoying the sunset.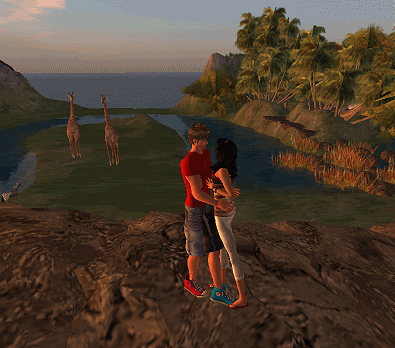 We decided to go check out the wild life and we rode some zebra's. Funny thing I didn't see any lions around. Good thing because I would have took off running. I had already planned my getaway, because we spotted a really cool looking tree house. We took a rest and enjoyed the views.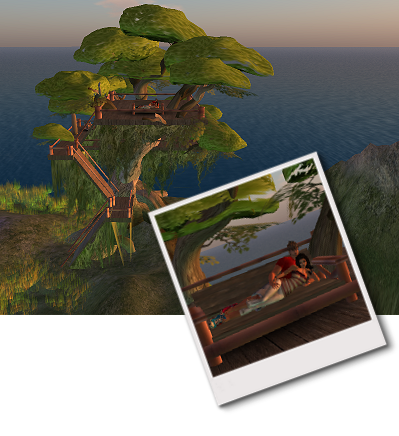 If you've ever seen the movie you'll recoginze the scary creepy place where the hyenas hung out. Lots of bones and fire. It was a nice place to roast a marshmellow and have dinner. We just tossed our leftovers and bones aside with the rest off the collection. Hee hee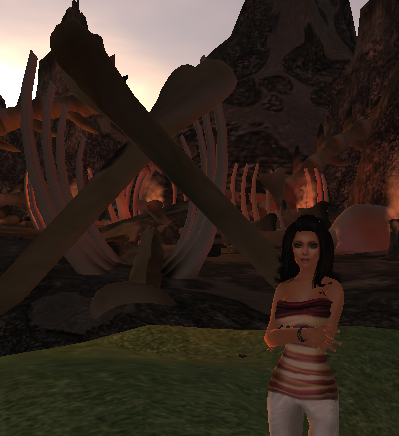 There is a cave next to the tree house and once you go inside there is this beautiful romantic pool. It was a nice surpise to find and again I started to sing songs from the movie. "Can you feel the love tonight?" *Giggle*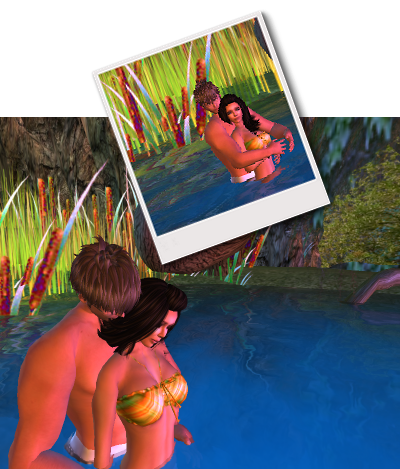 After our swim we decided to look at the stars and enjoy the last few moments of our night together. It truly is a beautiful and fun place to explore and great pose balls hidden all over for you to enjoy. I hope you get a chance to TP on over there. I really enjoyed it and oh one more thing don't go into the skybox overhead it's umm...well lets just say I warned ya. (( BIG HUGS ))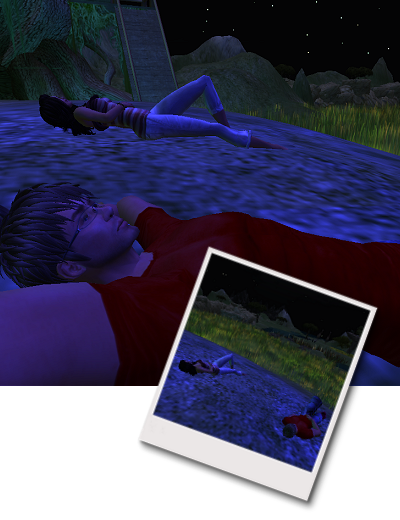 Love Quote of the Day:
We loved with a love that was more than love.
Edgar Allan Poe