On Wednesday we were invited to the Thorne-Darwin Halloween party. .
We dressed up as Frankenstein & The Bride of Frankenstein. We had fun thinking of what we wanted to dress up as and finding our costumes.
The Thorne-Darwin's always decorate to the nines. The whole laboratory looked scary great!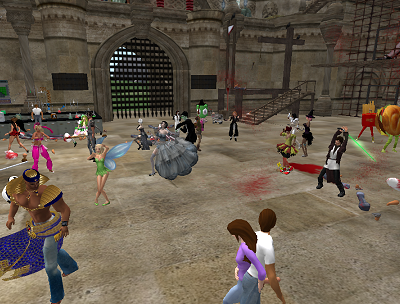 There were so many people there I recognized from blogs and plurk. It was great to see them inworld. Everyone looked wonderful dressed up in their Halloween best.
All around there were zombie noobs and body parts of experimented noobs. *Giggle* It was umm....horrifying. Giant ants eating poor noobs was my favorite. Hee hee. Did I just say that?!?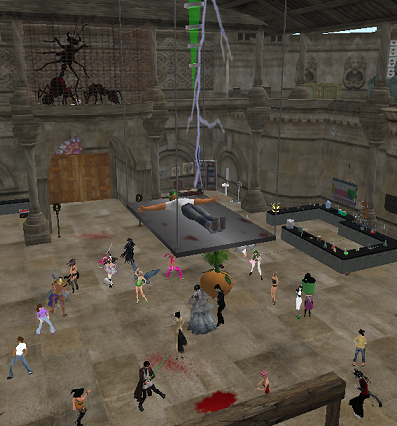 We danced the night away with our dead selves and had a great time.
One of the party guests Lalo Telling shared this picture with us that he took. Thank you Lalo for the fabulous snap shot!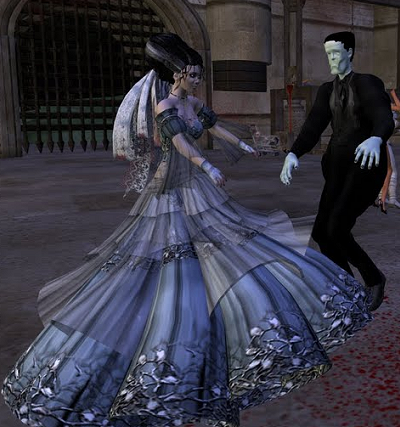 I enjoyed the party so very much. My first official SL Halloween Party and I had a blast. *Happy Sigh*
Love Quote of the Day:
Love can do much, but duty more.
Johann Wolfgang von Goethe