I went to my very first wedding in SL on Saturday night. Our friends Mimi and Bowen tied the knot. Boss and I arrived at the beautiful venue in great time because we didn't want to be late. The prewedding talk was making me smile and laugh so much I have to share my favorite parts with you all. *Giggle*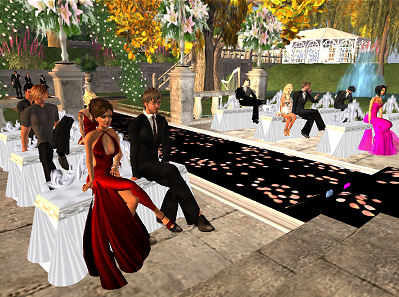 Jaydee shouts: still got time to run Bowen
Jaydee: grins
Bowen: laughs
Ravven shouts: Don't even think about running Bowen. I have pitbulls at every exit.
Bowen shouts: I think there has been glue applied to my spot.
- - - - -
Chivalry: hehe loves that shes making him wait
Chivalry: can hear the persperation hitting the floor as bowen waits patiently
BlueRain: You two are great together, forget the knots in your tummy, and the sweat beads on your forhead and just enjoy it! You got all your closest friends here to support you and give you a little hell
Bowen: grins
- - - - -
Bowen: pulls out his black book... tossing it to Chivalry.
Chivalry: grins and places it in his jacket pocket
lace: throws bowen a hankey
Bowen: laughs
lace: cant have that yet
Ravven: If you cry Bowen I am sooooo gonna make fun of you later.
Bowen: growls
BossHog: yeah dont cry. They will just make a gestures out of it
Chivalry: the only ones crying are the ppl in the book he gave me
BlueRain: LOL
Ravven: LOL
Lolita: lol
Bowen: laughs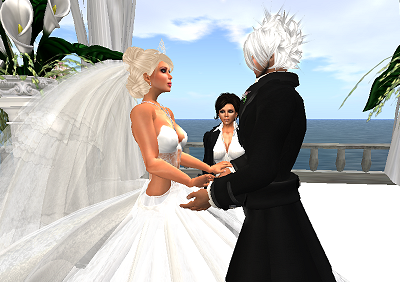 The bride was beautiful and her wedding dress was so pretty. I am so happy I got to share these pretty moments and memories with my friends. *Happy sigh*
We all celebrated with the happy groom and bride and danced the night away. The music was so romantic and I had such a great time.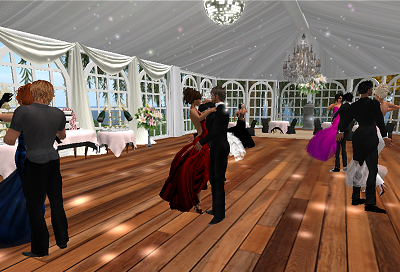 I'm so happy for my friends and wish them every true happiness always.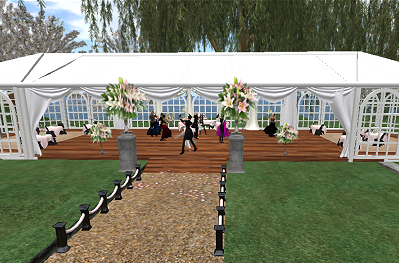 Love Quote of the Day:
A woman knows the face of the man she loves as a sailor knows the open sea.
Honore de Balzac