I just have to say that I LOVE all my
Plurk
friends. They make me laugh, smile, think, snort, giggle, hoot & holler.
Everyday I learn something new from them. It's a huge network for friends from all over SL that I would have never talked to if it hadn't been for
Plurk
. I read jokes, sweet messages and see crazy pictures from talented people.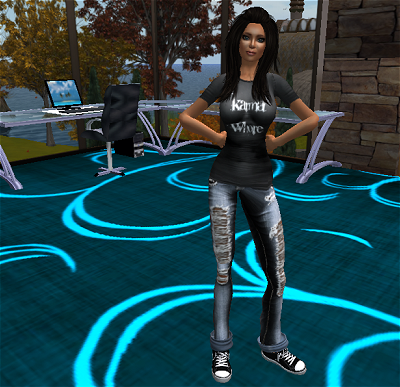 I've visited new clubs and new places to explore across the SL grid because of my amazing friends on
Plurk
. If you need help they are always there for you to give you ideas or share something with you. I'm so glad to be part of their plurking world and in some cases their SL world too.
They are there to tease and catch you on all your silly mistakes but they still love you. They are there to give you hugs, advice and to distract your grumpy moods with silly conversation. They just make me oh so HAPPY!
The other day I needed distracting from thinking to much and I totally forgot about my earlier thoughts because my wonderful
Plurk
friends got us all started on the subject of Oreo cookies! After that I had such a great day thanks to them.
If you aren't on
Plurk
yet I highly recommend it to everyone and if you are and aren't one of my wonderful friends yet add me. I love making new ones. (( BIG HUGS ))
I just have to share my plurking shirts with you all also. If you don't have those go pick yours up soon at
.: Naive :.
. I also am wearing my NEW oh so HAWT Shredded jeans from
::EmJay:: Designs
. They come in three colors and I LOVE THEM. *Giggle* You should also check out her webpage called
::EmJay:: Designs
to check out more creations.
Hair:
TRUTH
Shirts:
.: Naive :.
3 Plurk T-shirts
Jeans:
::EmJay:: Designs
- Shredded Jeans
3 colors- Faded, Medium, Super Dark (Review Copy)
Shoes:
AKEYO
- Chucks low tops