Woo hooo I'm taking the
Second Life®
blog plunge!
Yes I am jumping off the diving board and into the blogging waters!! *giggle* I'm learning as I go so bear with me. I hope you enjoy the things I share. I love feedback and anything you wish to comment about. I'm new to all this but am anxious to get into blogging about my adventures in
Second Life®
.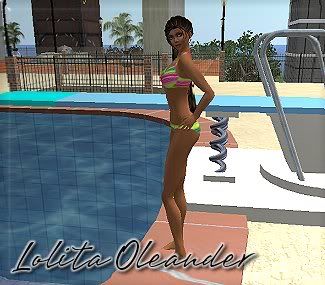 This isn't my first blog but it might as well be. I have another blog page
Lolita's Creations
that helped show off my signature tag creations that I make using Paint Shop Pro. I never really wrote about what I did on a daily basis there at all. I just showed my work and the things I created. This is going to be different and I'm looking forward to it.
A new start so to say *giggle* and I'm really excited.
Second Life®
is so much fun and I would like to share some of it with you all. It's also a very cool way to show off some of the pictures I take of my explorations, day to day activities and a great way to keep in touch with my friends.
:: Lolita Oleander ::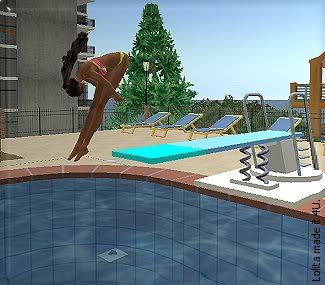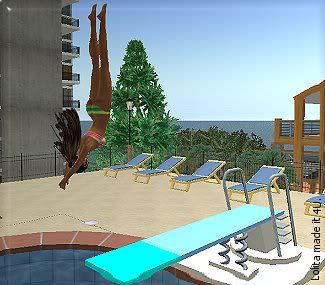 QUOTE OF THE DAY:
An artist cannot fail; it is a success to be one.
Charles Horton Cooley