I love spending time with my Basil. He is my best friend in the whole wide world. He understands me and knows me better than anyone else. He can read a look on my face, he can hear my feelings in my voice and he knows just the right things to say to make me laugh, feel better or just puts me at ease. I love hanging out with him.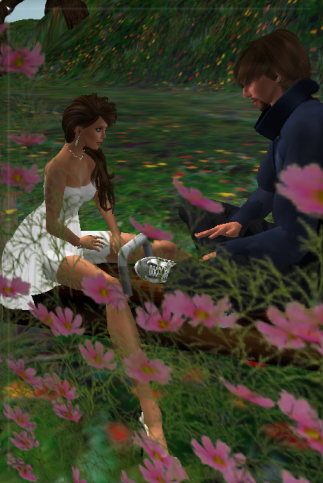 Our friend Ranger told us about a really beautiful place called
Wanderstill, Ode~An Immersive Art Experience
. So on Wednesday night we took a trip out exploring together. Something we haven't done in awhile but really needed to do. It was so beautiful there and I really think everyone should take a trip over to see the romantic field of flowers. There are couples dance balls all over the place so take a walk about with your special someone. *Happy sigh*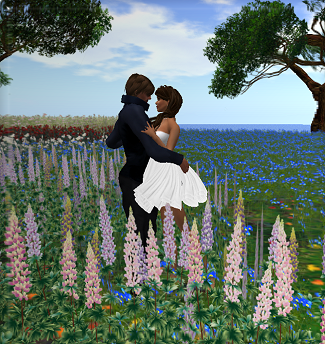 Basil and I talked alot tonight about our SL experiences and what we would like to do in the future. He's such a good listener. I am one very lucky girl. *Smiles* As we were walking around the field of flowers I noticed a merry-go-round and just like a little kid I jumped on it to play. Of course Basil made me laugh and jumped on with me. Such a trooper!