While I was exploring SL today I came upon some ducklings on a pond. They were so adorably cute. I checked right away to find out who the creator was and Tped to the store called
Animania Island
. I had so much fun looking around at everything they had to offer. I was almost tempted to get a hummingbird but stuck with the cute quackers.

Here is a picture of my new flock.
A momma, a papa, and two babies.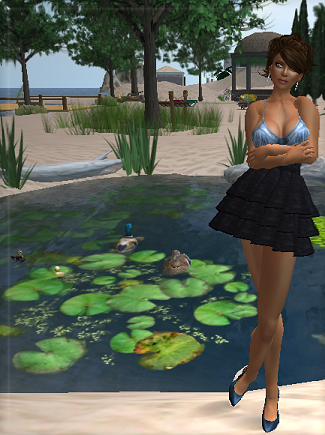 I haven't named them yet but I will. I had so much fun today creating my pond and finding just the right things to go next to it. I even put a couples bench and a couples log next to it so I can watch my ducks play while sitting with my loved one.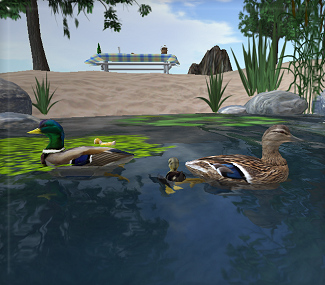 It was a great Friday! I created my pond and placing it's new family in its blue waters. Quack Quack!
Love Quote of the Day:
The first duty of love is to listen.
Paul Tillich