Oh yeah!! I've got a hanglider! I took it out for a spin around the island and I had so much fun. Even if I did crash into every tree I own. *Giggle*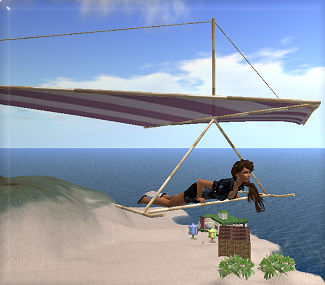 I've parked it on the roof of my house so I can take it for a spin whenever I like.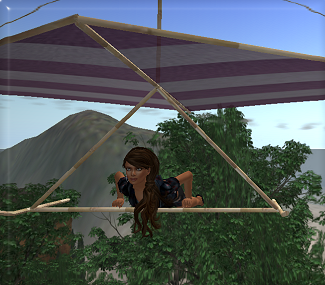 I'm going to have to stage a race with my friends now to see who can glide the fastest. Hee hee!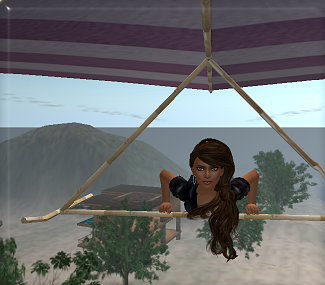 I would never do something like this in RL because I'm too chicken. *Giggle* I'm so glad SL lets me do these wild and crazy things within the safety of my own computer.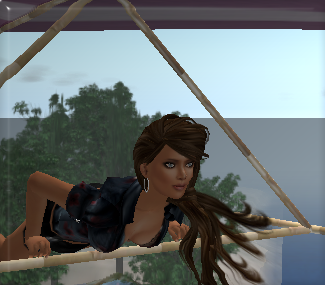 I found this hanglider at
Bora Bora Wave Labs
. Sweeeeet!