I would love you all to meet my MIA AMOR.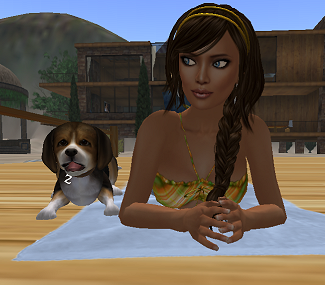 I adopted her Sunday night from
ZOOBY'S
. She's a girl Beagle and I just adore her. *Smiles*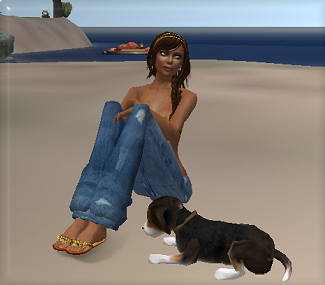 I showed her around her new home and we talked about what I was going to name her. I think she likes it. *Giggle* I hope she does because I do.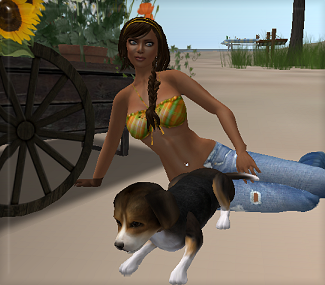 I'm still learning how to take care of her but she seems very easy going.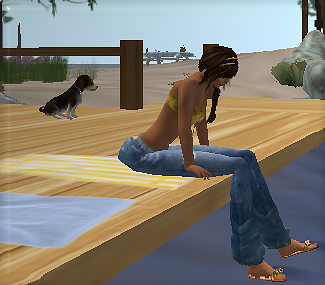 After showing her around the place we took a rest on my dock and just relaxed by the water. It's so nice to have her around. *Smiles* I'm one happy Lolita.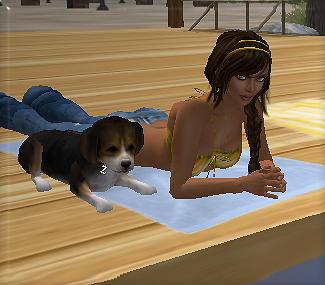 We're girl talking here about MEN. I just broke it to her that she can't have any boyfriends. I think she took it well because I got a kiss on the face. *Smiles* I'm sure you'll see more pictures of her soon. I can't stop taking them.