My friend
PJ Trenton
an amazing photographer has been sharing pictures with us with the theme for veterans. In one of his pictures he had a red poppy on his uniform. I asked him where he got it and he happily shared the SURL with me. The place is called
WWI Poetry Digital Archive at [Frideswide]
.
Boss and I went to explore
WWI Poetry Digital Archive at [Frideswide]
and I'm so glad I did. Once you TP in you'll land in the welcome area. There are two boxes with your outfit on the ground. A soldier's uniform or a nurses uniform. Just put on your uniform and then proceed into the sim. There are sound waves to listen to poetry or just the voices of veterans talking about there times of war. It's very educational and makes me sad but I'm happy I took the time to learn and listen.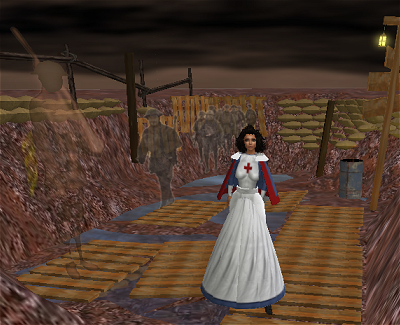 You visit a training ground camp life first then you head to the battle front. The deep trenches where you will learn so much more about how their life was during those times.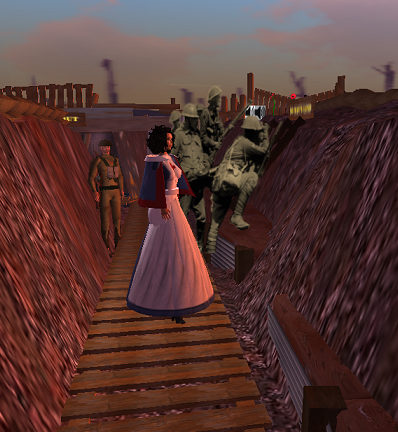 I'm so glad that someone created and shared this with all of us. Thank you
PJ
for bringing this to my attention I'm glad I didn't miss seeing it.
This is the part of the area where you can click the red poppies on the ground and get one for yourself to wear.


As we express our gratitude, we must never forget that the highest appreciation is not to utter words, but to live by them. ~John Fitzgerald Kennedy

Please keep veterans in your thoughts and prayers today.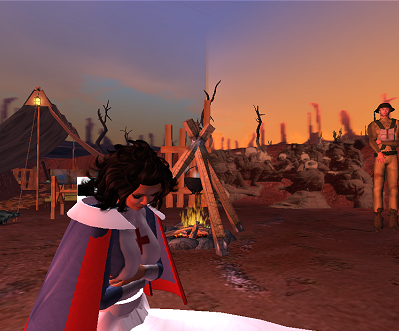 Love Quote of the Day:
We cease loving ourselves if no one loves us.
Madame de Stael