My dear
Plurk
friend
Carter Denja
& Stormy Aluveaux have created some more beautiful gardens. They are called Pocket Gardens if you haven't heard of them before you've been missing out. The ones I'm showing you today are all part of a set called Castalia.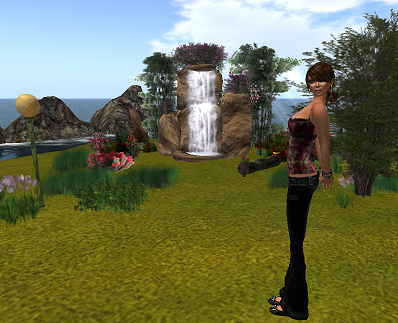 I just love these Pocket Gardens. This one just soooooooo pretty because of the waterfall. *happy sigh* I've placed it next to my home and I'm in love. You really must check these out. They make yard work so EASY!
Pocket Gardens - Castalia comes in four sizes:
Pocket Gardens - Castalia small 8 x 8: 30 prims (300L)
Pocket Gardens - Castalia medium 11 x 11: 46 prims (400L)
Pocket Gardens - Castalia large 13 x 13: 60 prims (500L)
Or, get all three sizes in a fat pack. You can copy all three sizes and they include many features.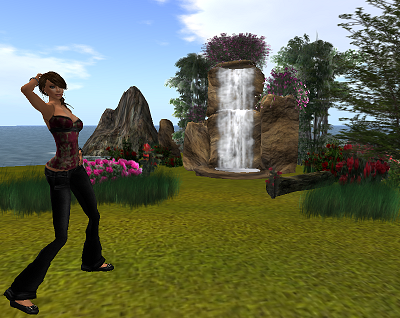 Pocket Gardens prefab gardens can be seen and purchased at two locations in world – the
Pocket Gardens shop in New Toulouse Algiers
, and downstairs at
Madhu's Cafe world music coffee house
, You can also visit them on
XstreetSL
.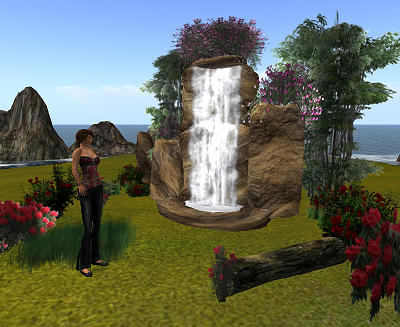 ANNOUNCMENT Pocket Gardens has a new freebie! "Despite and Still" is available FREE for a limited time in the Pocket Gardens subscribe-o-matic. Don't miss it! You can get it by joining their subscribo-matic at either store location. The garden, which is 14 prims, includes a ground-texture menu and three original sit poses nestled among the rusty barrels and old tire. Go Subscribe today. What are you waiting for!?!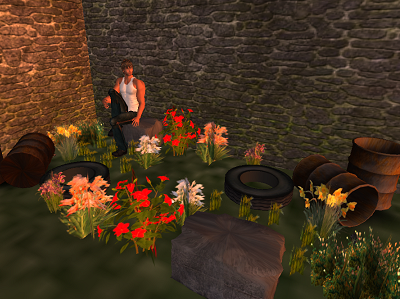 If you'd like more detailed information about these beautiful Pocket Gardens visit the
Pocket Gardens Blog
.
Love Quote of the Day:
Love is blind.
Geoffrey Chaucer