I went to the
2009 SL® Footwear Expo
yesterday. The
SL® Footwear Expo
is raising money towards
Toys For Tots
! It will be open from November 22 thru December 6,
take a shopping trip over soon!

Here is a map of the stores at the SL® Footwear Expo.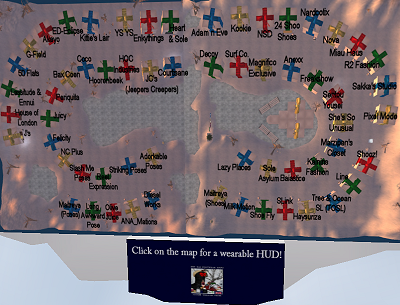 It looks just like a bunch of beautifully wrapped gifts and it's easy to navigate your way to all the stores without missing one.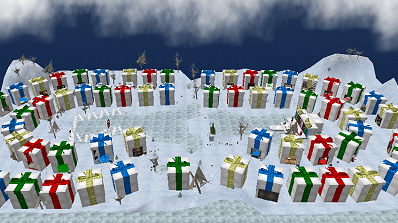 I bought boots and poses and almost all the money I spent gets donated towards
Toys For Tots
! So I felt really good spending my linden. *Giggle* Win for me!
Here are some pictures of some of the goodies I purchased. You can see the blue signs next to the items telling you if 100% or just a portion of your purchase gets donated. It's very easy to find the items in each store. These were must haves for me. *Smiles*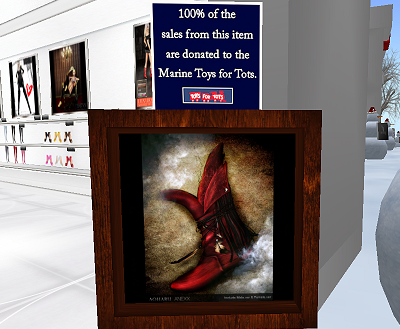 I LOVE THESE BOOTS!
I went back and bought the fat pack. *swoon*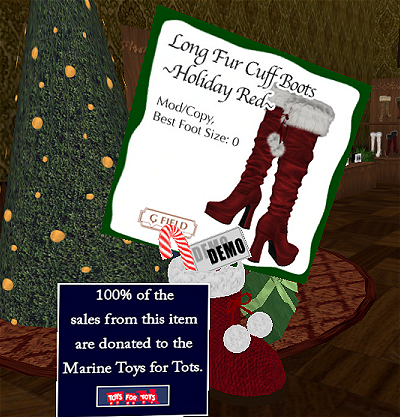 Don't miss buying these poses. They will only be sold at the
SL® Footwear Expo.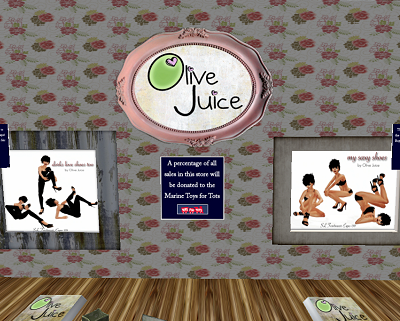 I just love LAP and if you notice everything in the store is 100% towards donations. *Happy sigh*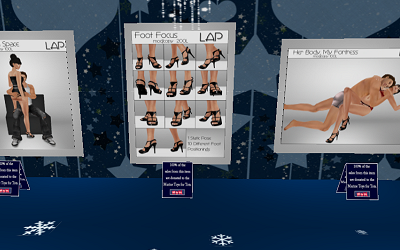 I had so much fun shopping and I know I'll have to go back and look around again just in case I missed something. *Giggle* Oh and there is also a WHOPPER of a raffle going on and it's full of amazing goodies from stores across the grid. All you have to do is find the ornament balls and donate. Good luck!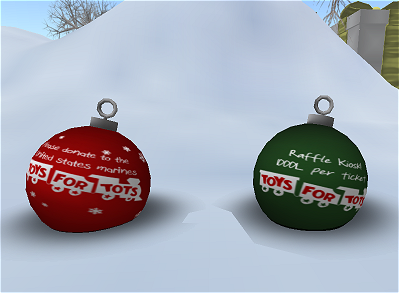 Remember to dress low lag and have fun!
LOOK AT MY NEW BOOTS!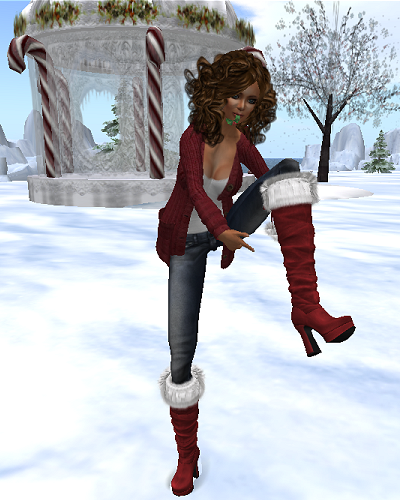 Have I told you yet that I love my new boots. *Giggle*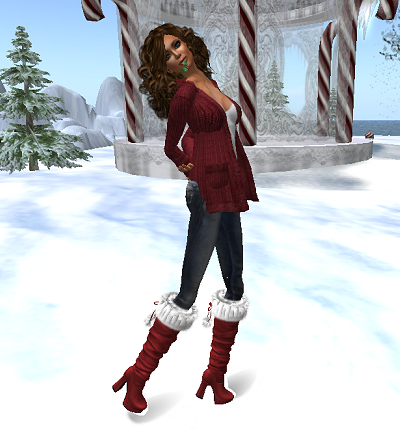 What I'm wearing:
Hair:
A&A
-Darla Hair Brunette
Jacket:
-+KiiToS!!+
-Long Knit Gown *Burgundy*
Under shirt:
fri.day
-Basic Cami - White
Pants:
-*League*
- Garage Jeans - Cool Blue
Shoes:
G FIeld
-Long Fur Cuff Boots holiday red
What's in my mouth:
Somethin' In Your Mouth
-Deck the Halls
Poses:
Olive Juice

** DON'T FORGET **
2009 SL® Footwear Expo
SL Footwear Expo, raising money towards Toys For Tots!
November 22 – December 6
VIST INWORLD SOON!