Yesterday we all went to celebrate at
Jerremy Darwin's
two year Rez day party. The theme was an aquarium party and it was so much fun!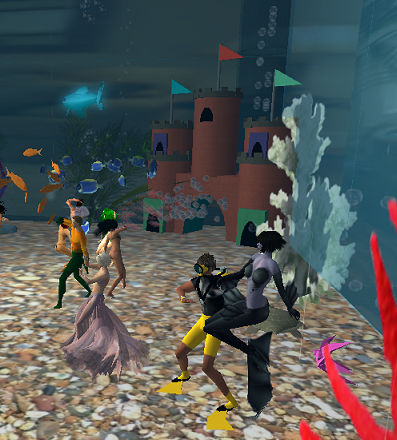 Tymmerie and Jerremy's
decorations for the party were GREAT! I was so impressed but I should have known they always have the best party themes. Did you know I can hold my breath underwater a very long time? *Giggle*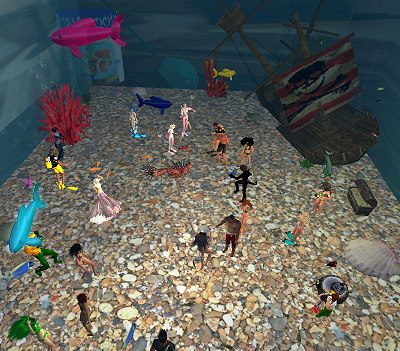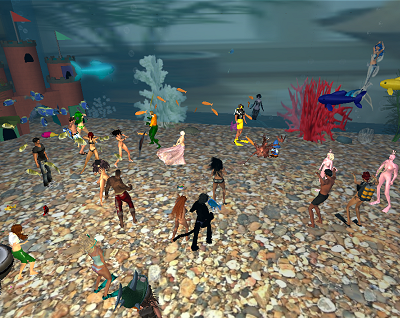 I had a fun time dancing with Scuba Steve/Boss. *Giggle* We all had a great time and I'm glad I had a chance to hang out with my friends. Everyones costumes were so cool. I saw cute ones, sexy ones and some that make me to WOW! *Smiles*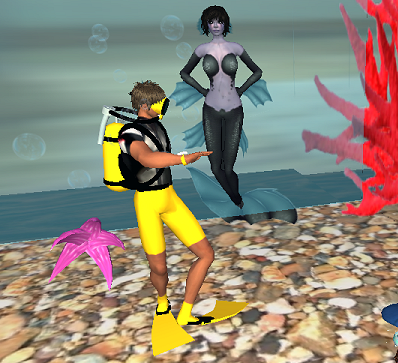 Love Quote of the Day:
If you find someone you love in your life, then hang on to that love.
Princess Diana