Yesterday I went to explore the new
Winterstock
sim. From the moment I arrived I was like a little girl oohing and aweing at all the Christmas decorations. It was so much fun just to be there. I'm so in the mood for this holiday season. I don't want it to rush by and I also don't want to get overloaded sick of it either.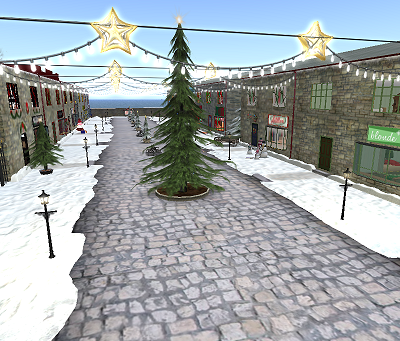 I landed on the main strip at
Winterstock
. It's my favorite view it looks so pretty.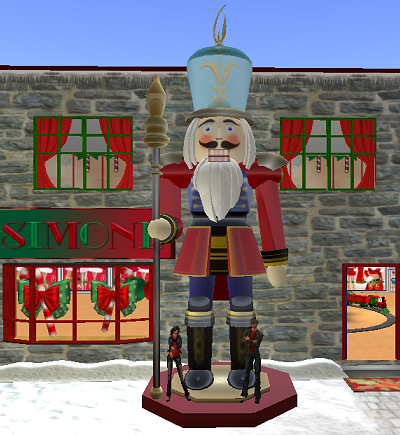 I wanted to see everything so I started going into every store on one side of the street and then I went around and visited the other side. Each store had decorations and beautiful trees with gifts. *happy sigh* It was such a pretty sight.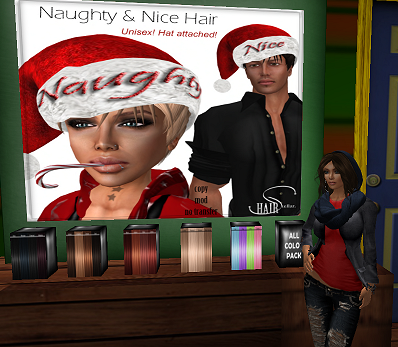 I bought my first santa hat! *Giggle* Yes mine is the one that says "NICE" on it. Hee hee Not the naughty one. I've been a very good girl this year. You can pick your hat up at
Stellar
.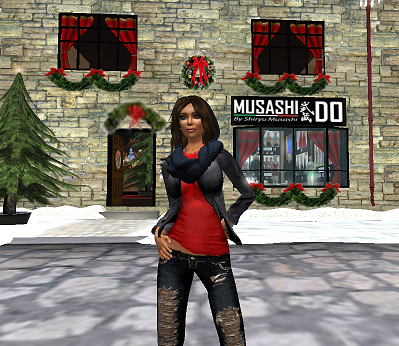 I love how the store fronts are decorated they just make me want to start singing Christmas carols. *Giggle* I dressed warm for my exploration and if you want to know more about what I'm wearing please visit
Sheek Fashion Blog
. I just love my hair and scarf from
Maitreya
. I'm going to wear it as much as possible this winter season. It's my new favorite thing.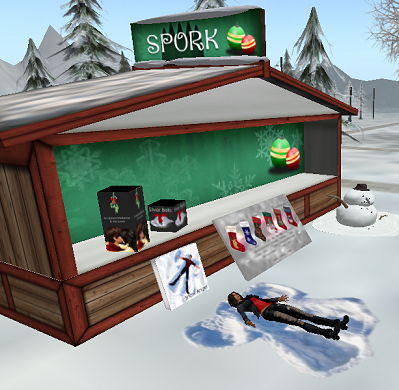 As I was shopping I had to buy snow angels and misteltoe for kissing. They are so worth it and a must have for your holiday season. I bought two snow angels because it's no fun making them without friends. *Happy sigh* So go run by
Spork
and get yours soon.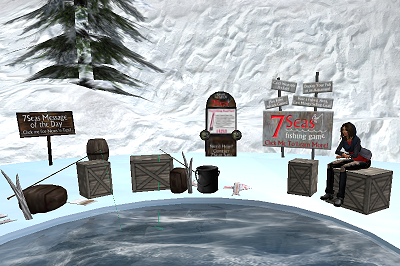 There is so much to do here not just shopping but activities. There is ice fishing, slow dancing, rides, a church, ice skating and a small area to celebrate Christmas in Austrailia.
While I was walking around
Winterstock
I saw some of my wonderful
Plurk
friends. I was also one very lucky girl to get a tour of the whole sim by
Santas Helper
. I was so excited I got to fly in his sleigh all over the place it was so wonderful.
I loved my exploration and shopping trip and I'll probably go back many times to shop and explore some more. Bring a friend take pictures enjoy. (( BIG HUGS ))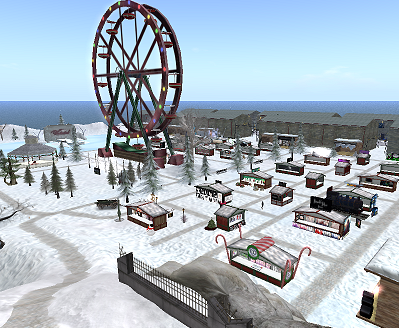 Love Quote of the Day:
Love is the crowning grace of humanity.
Petrarch