I'm pouting because I'm hungry and I couldn't find anything in my SL kitchen that I wanted. *Grumble*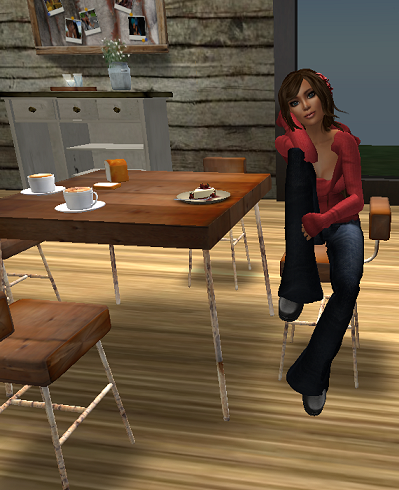 While I was pouting I noticed I had an intruder in the house! OH MY! Instead of running scared or hiding I decided to defend myself. *Giggle*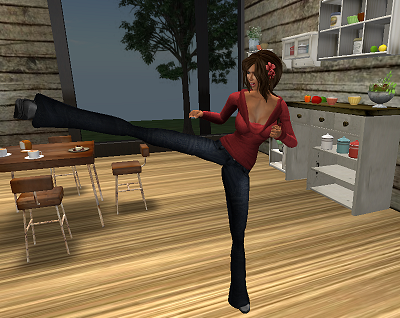 While I was kicking butt I didn't really hear the cries of excuses for the intrusion. I think I heard something about "Santa sent me..." and maybe I heard something about "Naughty or Nice". I don't know for sure.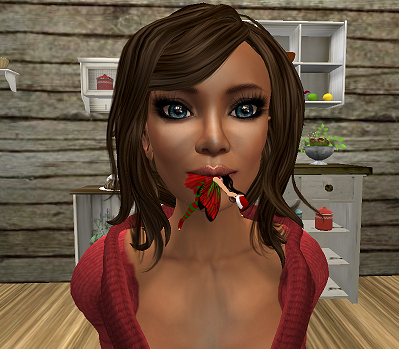 The GOOD NEWS is that I found a snack and I was happy! After all that excitement I took a much needed nap. *Giggle* Yummy intruder!

You can get your own Christmas Munch Faery (Oops!)at
Evie's Closet
. Have Fun!
What I'm wearing:
Hair:
TRUTH
-Aradia
Shirt:
Mischief Fashions
-Sass Sweater
Pants:
Mischief Fashions
-EveryDay Jeans
Shoes:
Kitheres
- Backlaced Boots BLACK
Poses:
Olive Juice Poses
Love Quote of the Day:
Kisses, even to the air, are beautiful.
Drew Barrymore