I declare A SNOWBALL FIGHT WAR on all of you.
BRING IT ON!
*Giggle*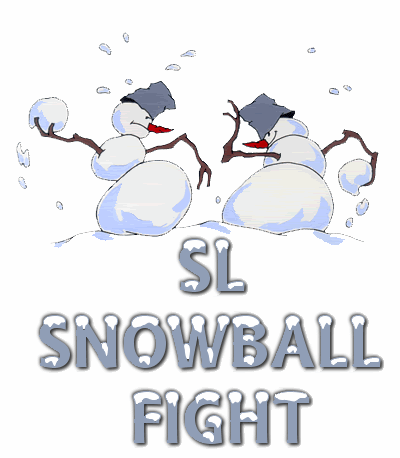 YOU'VE JUST BEEN HIT BY MY FIRST SNOWBALL
WHAMO!!
*Running to go hide and make more snowballs*

Go out there and start a snowball fight then share your pictures with us. I've created a
SL SNOWBALL FLICKR GROUP
. So take the challenge dress in your warmest attire and bring on the snowballs! WooT WooT!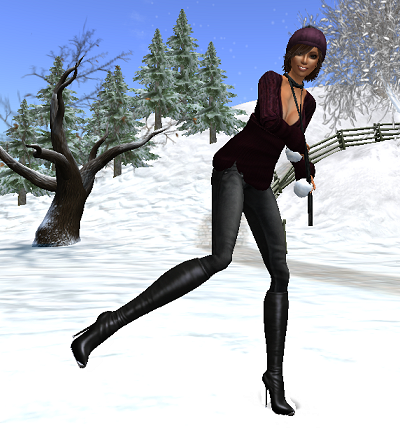 If you blog about your snowball fight just leave the link in the comments here for us all to go back and read.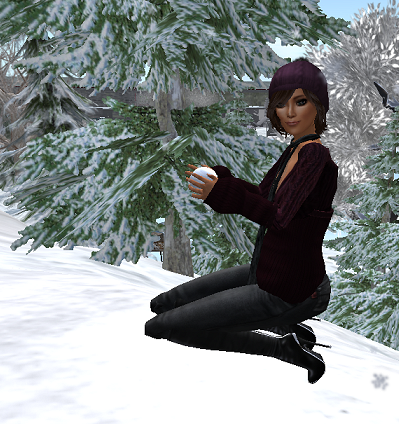 What I'm wearing:
Hair:
ARGRACE
-Knit Beret "Flare curl" ~ (Dark brown)
Pants:
League
- Garage Jeans - Black
Sweater:
Mischief Fashions
- Bell Flower Sweater
Scarf:
Maitreya
-Long Scarf * Black
Shoes:
BAX Boots
-BAX Prestige Boots Black Leather
Snowball Fight Poses:
Sinsity
Picture Location:
Winterstock
Love Quote of the Day:
Love is a great beautifier.
Louisa May Alcott