I truly have the best friends! Thank you everyone for the rez day wishes and gifts. I had a great time at the party on Thursday and I'm so happy so many of you came to celebrate with me! It means the most that you came to dance with me and hang out. I just want to kiss and hug you all! *Giggle* I haven't stopped smiling and I'm pretty sure that's going to be the mood all weekend. Thank you all again for making me so very happy.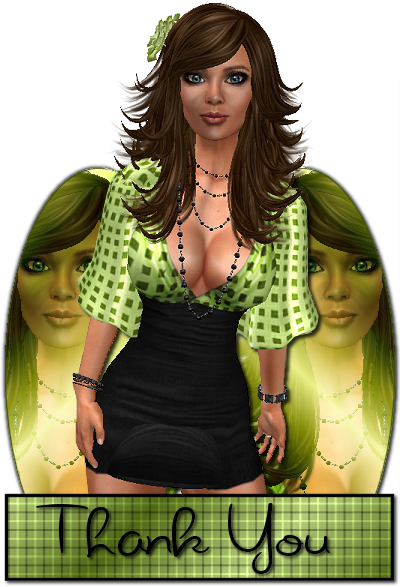 What I'm wearing:
Hair:
TRUTH
-Sarana
Flower in my Hair:
Essentia
-Army Green
Dress:
Mischief Fashions
-Add Some Spice - Lime
Necklace:
.:: LacieCakes ::.
- Piper Necklace Set w/NomNom
Right Bracelet:
*SiSSi*
- Beads-Chain-BraceletV2
Left Bracelet:
edge grafica
-37 bracelet(Black+Black)
Poses:
Glitterati Poses
Love Quote of the Day:
I wonder what fool it was that first invented kissing.
Jonathan Swift