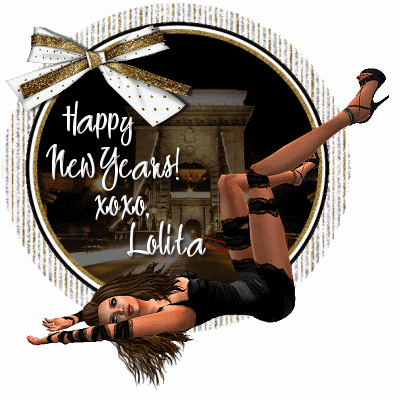 I would like to wish everyone a
HAPPY NEW YEARS!
May all your wishes come true in this upcoming year! I hope each and every one of you had a wonderful and safe holiday! Cheers to us all and the great possiblilties for 2010.
:: Lolita Oleander ::

What I'm wearing:
Hair:
Truth
-Saskia
Shoes:
Maitreya Gold
-Esprit-Xtd Noir
Poses:
*TorridWear*
Dress:
Designers United 3
-[Plastik]-Courtesan-Black
Limited Edition Only Sold at This Event
Love Quote of the Day:
Marriage should be a duet - when one sings, the other claps.
Joe Murray