I live in sunny Arizona and I wish we would get some snow. *Smiles* Thank goodness for the snow in SL. It makes it really feel like winter. *happy sigh* If you are getting snow where you live SHARE! Hee hee!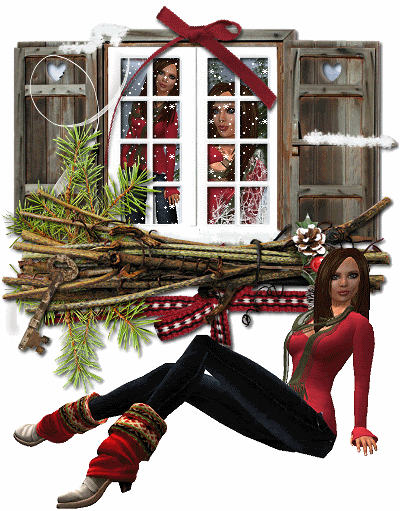 What I'm wearing:
Hair:
TRUTH
-Nela
Scarf:
**THE CLOSET**
-HempScarf
Top:
fri.day
- Longsleeve Layering Tee (Red)
Pants:
Mischief Fashions
-EveryDay Jeans
Shoes:
Surf Couture
- Elsa Boots
Poses:
LAP
and
*TorridWear*
Love Quote of the Day:
Love is an act of endless forgiveness, a tender look which becomes a habit.
Peter Ustinov