I just got the most adorable poses from
.:StoRin:.
and I adore them. They are called "Something Cute" if you use poses go by the store and check them out highly recommended.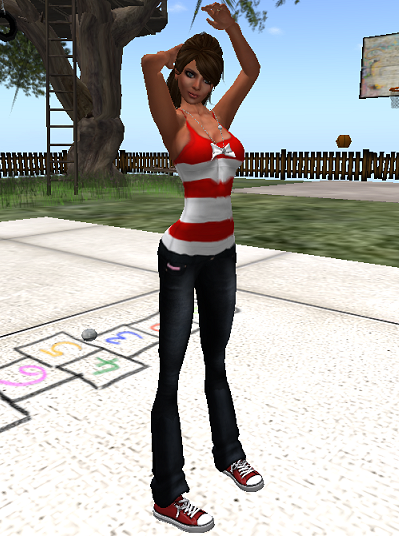 I'm wearing my new clothes from
[AddiCt]
. I love the back side of these jeans they have little cute hearts on them. Awwww right?! The necklace I'm wearing also comes from
[AddiCt]
and it's color changeable to match your outfit. Also it's a MUST have.
I'm wearing a new favorite hair from
Truth
called "Nicky". I just love it and in the back as you can see from my picture there are color changeable rubberbands in the hair. It makes it so easy to match your outfit. I hope you are having a great week. (( HUGS ))
What I'm wearing:
Hair:
Truth
- Nicky
Necklace:
[AddiCt]
-Bubble Gum Bow Necklace
Top:
[AddiCt]
-Fitted Bandage Dress Just the top part
Jeans:
[AddiCt]
-Evie Jeans
Shoes:
AKEYO
-Chucks Low Top
Poses:
.:StoRin:.
Something Cute Set
Love Quote of the Day:
We love even when our love is not requited.
Mortimer Adler