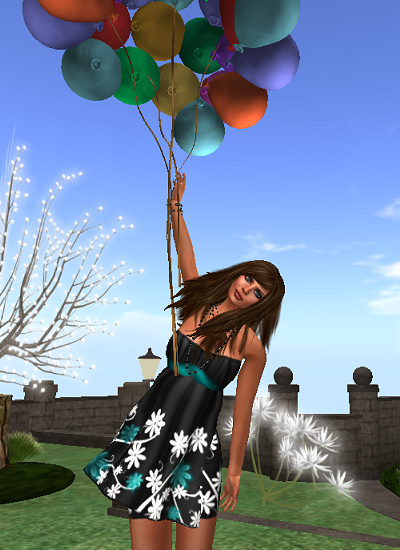 Yes today is my RL Birthday! *Giggle*
Today was filled with friends and family.
My "Love Thursday" was great!
Thank you everyone who sent me well
wishes and hugs they made me so happy.

I've even fooled myself into believing that TRUTH put out a new release of yummy hair just for me. Nevermind that his great creations come out often on this day of the week. Hee hee

May all our Birthday wishes come true!


What I'm wearing:
Hair:
TRUTH
-Marcelle
Dress:
Mischief Fashions
- Justa Splash - Turquoise
Necklace:
.:: LacieCakes ::.
- Piper Necklace Set w/NomNom
Bracelet:
Zaara
Vyomini chained bracelet *onyx*
Shoes:
Stiletto Moody
- Pinup (Blacker Patent)
Poses:
AVANT
-Dolly's Balloons Pose
Love Quote of the Day:
All life is a manifestation of the spirit, the manifestation of love.
Morihei Ueshiba