I've been away taking a break from SL blogging but I'm back now. I do have to say that I miss so many wonderful things about SL when I'm gone. My friends in SL pull me back in because I miss their great hearts and I enjoy every moment with them. They are the amazing things that pull me back into SL.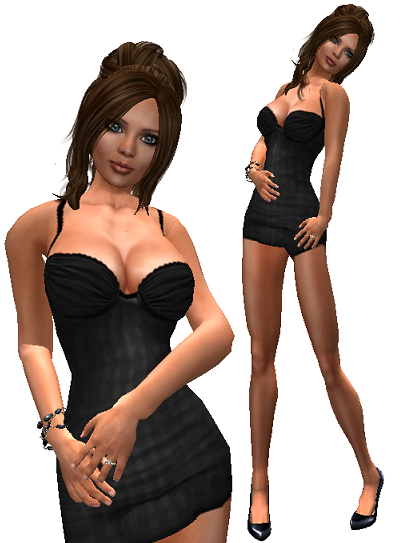 I went shopping and visited some of my favorite places. I also discovered a new store to me which I just love called
TART
. I loved this dress so much that I got it in every color it's just sexy and was a must have for me. *Giggle* I of course had to visit
TRUTH
and shopped until I dropped. *Happy sigh* What is a girl to do? I've missed you all and I'll try to make time in SL doing what I love. Mwahs
What I'm wearing:
Hair:
TRUTH
-Michelle - mocha
Dress:
TART
-Paris dress in black
Bracelet:
Zaara
Vyomini chained bracelet *onyx*
Shoes:
Stiletto Moody
- Pinup (Blacker Patent)
Poses:
Glitterati
Love Quote of the Day:
What the world really needs is more love and less paper work.
Pearl Bailey