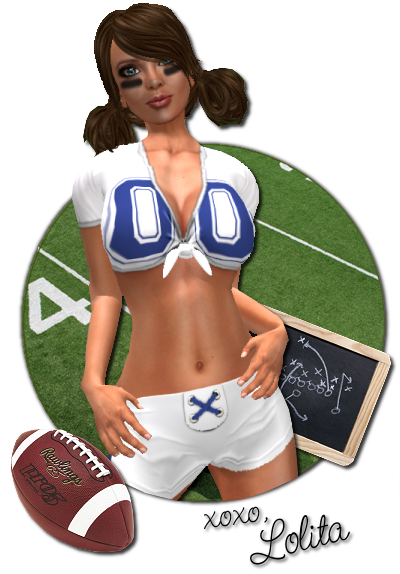 Are you ready for some FOOTBALL!?!?!?

It's Superbowl time again. My teams didn't make it this year so I'll be watching it for the commercials and the halftime show. Plus I am hoping I win my office football pool. *wink* Please cross your fingers for me to win that! WooT WooT!
What I'm wearing:
Hair:
TRUTH
-Heidi
Top:
SPIRIT
-Cropped Tied Jersey
Shorts:
SPIRIT
-Laceup Shorts
Face Paint:
BOOM
Poses:
Glitterati Poses
Love Quote of the Day:
Girls we love for what they are;
young men for what they promise to be.
Johann Wolfgang von Goethe