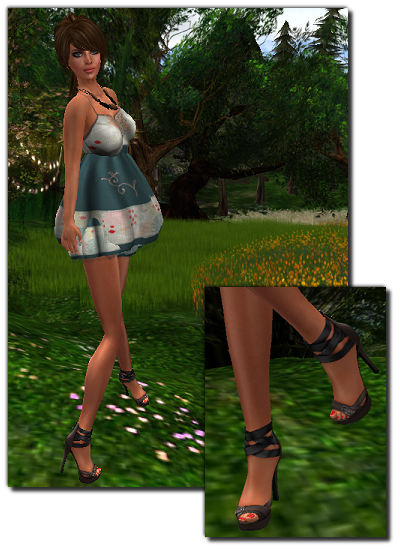 It was such a beautiful day in SL I took a walk in the park. I strolled around in my new beautiful sandals from
ORANGE CREATIONS
called Mercy Sandals. I loved the look of these so much I bought the fatpack, so worth it for the price!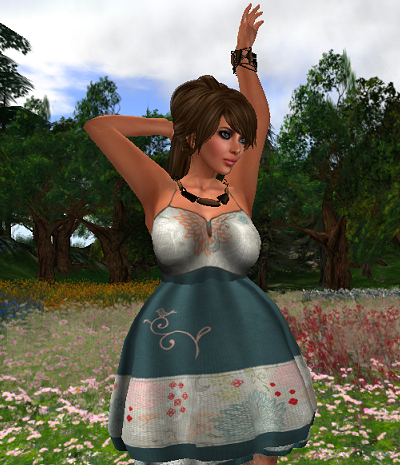 I'm wearing this pretty new dress from
LARK
. I just adore it and I've been skipping around SL all day wearing it. Also every pose I've used in this post comes from
*EverGlow*
. Go check them out when you have time. I hope you all had a beautiful weekend. Mwah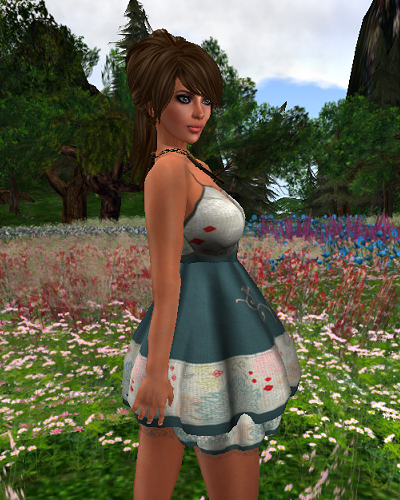 What I'm wearing:
Hair:
Truth
-Annie
Dress:
LARK
- Hattie Dress
Shoes:
ORANGE CREATIONS
-Mercy Sandals
Jewelry:
MIEL
-CUE SET
Poses:
*EverGlow*
Love Quote of the Day:
The quarrels of lovers are the renewal of love.
Jean Racine